You've made it. You crushed the numbers for revenue potential. You examined the best possible cabins in the most ideal locations. You went through several bids, working with your agent to make unbeatable offers. You moved mountains.
Congratulations, you're a cabin owner in the Pigeon Forge and Gatlinburg area!
Take a deep breath. This is just starting. Buying the right cabin is only the beginning of your journey.

When you truly get started in this industry, you're met with a seemingly endless to-do list. From cleaning supplies to the optimal pricing strategy, as with any other business, details abound.
We know how overwhelming it can be. That's why, based on our long-term experience as cabin managers, we created this crash course with ten things you should know as a new cabin owner in Pigeon Forge and Gatlinburg.
1. Consider Your Startup Costs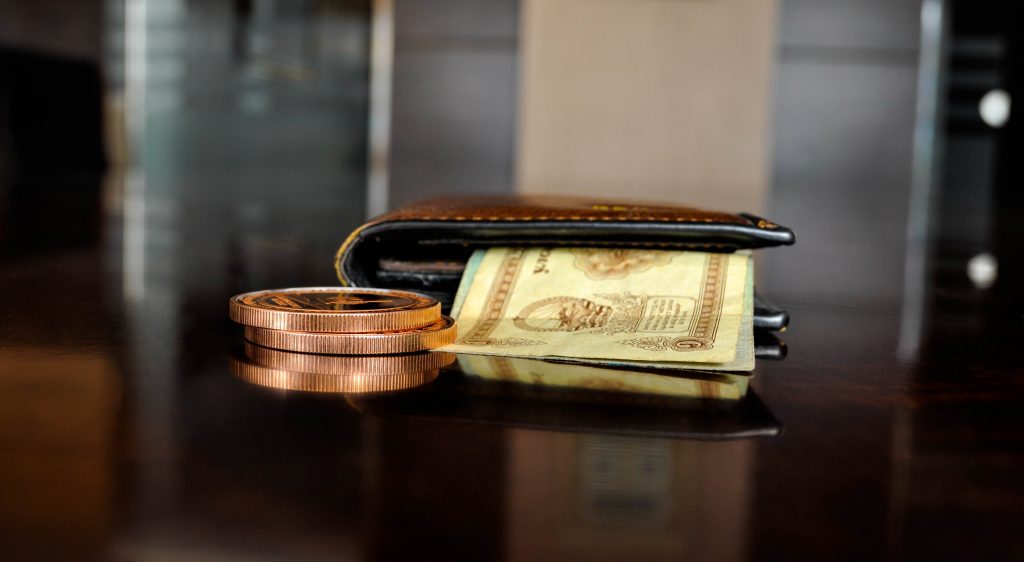 Let's start with something unavoidable: costs. Startup costs are the expenses you'll have when starting any business, and, naturally, they vary depending on the industry. Estimating them for your short-term rental can be a little mind-boggling, but it's not rocket science.
You'll have two types of costs:
Fixed costs are the ones you'll have to pay regularly, such as utility bills, internet service, certain supplies, and staff payroll. You'll have to deal with them whether or not you're already getting enough guests.
Some of these costs also vary with the demand. For instance, you won't need too many cleaning supplies if your cabin is not getting too many bookings. Also, you're already familiar with some of these costs because they are the same you're dealing with for your own home.
The other costs are the one time costs, which new owners have to deal with. You might have necessary repairs to make before you can list your cabin. You'll need to invest in decor and furniture, including buying unique pieces that photograph well, outstanding amenities to make your cabin stand out, and, since our business is visual, high-quality photos to advertise your place.
It's important to estimate these costs, weigh them, and plan ahead. Remember that your first few months will probably have negative revenues before getting some traction. Every startup goes through this, but don't lose hope. It'll pay off.
2. Decor & Cabin Updates
When considering costs, many cabin managers think they can avoid investing in design and decor. Suppose you are going on a holiday. Would you rather stay in a place that looks just like a regular home or one with a sleek design, exuding the essence of its surroundings?
In this market, guests look for uniqueness. This means a nicely decorated cabin with updated hardware and appliances. A smart design usually comes down to finding the right furniture mix and composition, lighting scheme (including balancing natural with artificial light), and mixing in house plants with open views of nature — all this goes for indoor and outdoor areas.
To create a unique environment, it's always a good idea to seek inspiration from the surroundings. Aim to tell a story with your cabin that relates to local culture. This will undoubtedly evoke an emotional response in your guests and ultimately boost your rates.
For more details on improving your cabin's design, read our comprehensive case study on top design tips to increase your nightly rental rates.
3. Amenities & Entertainment
Our marketplace is overcrowded, so you must make sure you stand out from the competition. Having an updated and nicely decorated cabin helps, but it's not enough. You need to go that extra mile to provide your guests with the unique experience mentioned above.
Investing in good amenities is an excellent way of getting more bookings and increasing your revenues. We're not talking about adding a hot tub here; that's already a given. Likewise, a good view is no longer enough to stand out. Instead, go beyond the expected to add that "wow" factor, break the pattern, and hold your viewer's attention as they browse online looking for cabins.
To make things easier, we like to consider the amenities a cabin should have according to its size.
For one-bedroom places, hot tubs are the least required.
Those with two or three bedrooms, have at least one entertainment feature, like a multicade or a pool table, the most popular ones.
Three and four-bedroom cabins should have two or three of those entertainment features. We usually see air hockey, foosball and, occasionally, shuffleboard.
Finally, things get fun with the larger cabins with four or more bedrooms. Many will have a media room, a game room, or both.
As you get bigger, add more amenities. Why not keep the kids busy with two game rooms instead of one? What about an indoor pool?
Some ideas of really cool amenities include zip lines, a pop-a-shot basketball game, fire pits, and walking trails. Let your imagination run wild!
Regarding the entertainment in the theater room, most guests expect cable channels as an amenity, but we say you should consider getting a Smart TV or getting a Roku player. Both are more convenient and affordable alternatives allowing all the streaming platforms for your guests.
4. Cleaning, Deep Cleaning & Staging
Cleanliness is among the top two factors influencing your quality score. It also affects your rates and reviews. It should be a top priority if you want to boost your nightly rates. Most cabin owners opt for a reliable cleaning service to take care of the job.
As much as you want things to be spotless, you don't need a deep clean every time a guest leaves. That would cost much money and time, probably exceeding your revenues.
It's all a balancing act. Routine cleaning is lighter, and it takes care of the most noticeable issues, like replacing linens and sanitizing hard surfaces, floors, and hot tubs.
Still, there comes a time when we need to take care of everything, it means deep cleaning. It's when the heavy lifting happens: you'll clean under heavy appliances and furniture, take care of dusting all the blinds and fans, check all walls and ceilings for cobwebs, treat the wood, and flush and clean the jacuzzi, for instance.
With us, it happens at least once a year. If your place has a high turnover, or if you allow pets, consider doing it twice a year. A deep clean is good to reset things. They cost three times more than a regular cleaning, and closing your cabin for one or two days will be necessary.
5. Care & Maintenance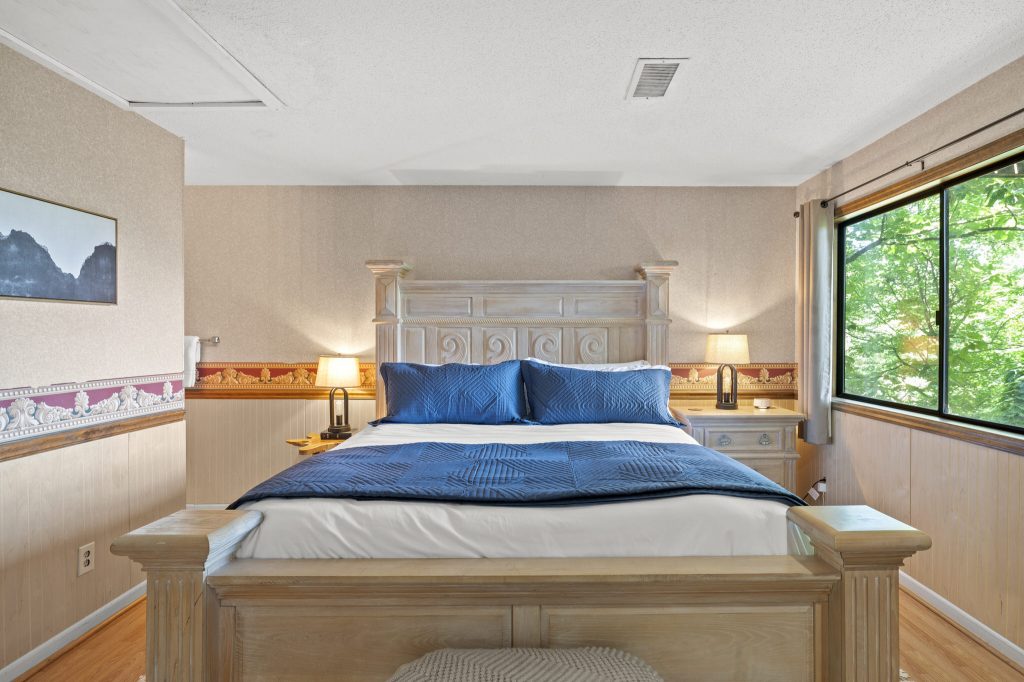 Just like cleaning, caring and maintaining your cabin is a way to keep your quality score high and get more positive reviews. It's also something you should do regularly. Your cleaning staff will be your best ally. Most of the time, they are the ones who report damages and maintenance needs.
In many ways, your cabin is like your home. It needs care. Still, a short-term rental property sees more people coming and going, requiring more maintenance.
Occasionally, check the property yourself or have someone you trust putting their eyes on everything, from checking the number of supplies (always replace broken or old ones) and inspecting the sinks, showers, and baths. Also, don't neglect the big stuff, such as repainting walls, fixing flooring, and replacing carpets. If you fail on ongoing maintenance, it can cause high costs later on.
Speaking of costs, when budgeting, think of allocating at least 5% of your gross income for care and maintenance. It's a way of preparing yourself and avoiding unpleasant financial affects when the need comes.
6. High-Quality Photos
Is your decor on point? Have you got your unique amenities? Is everything clean and fixed? Good. Now, let's shoot.
Clearly, you're investing not just love and care in your short-term rental business but also quite a lot of money. Sometimes, owners think they can save a bit and photograph the property themselves with their smartphones. These cameras are getting better, but you need a technical eye to shoot your cabin optimally.
Things like the right light, focus, and angle play as much a role as staging your cabin and knowing what to photograph. That's why we always recommend that you allow some extra hundred bucks to hire a professional photographer. Also, let's face it, professional lenses can do wonders.
In this marketing-driven business, having high-quality photos is essential. Trust us: the right set of images can directly affect your nightly rates by over 50%. For more details, check our guide on how to improve the pictures of your cabin.
7. Listing Sites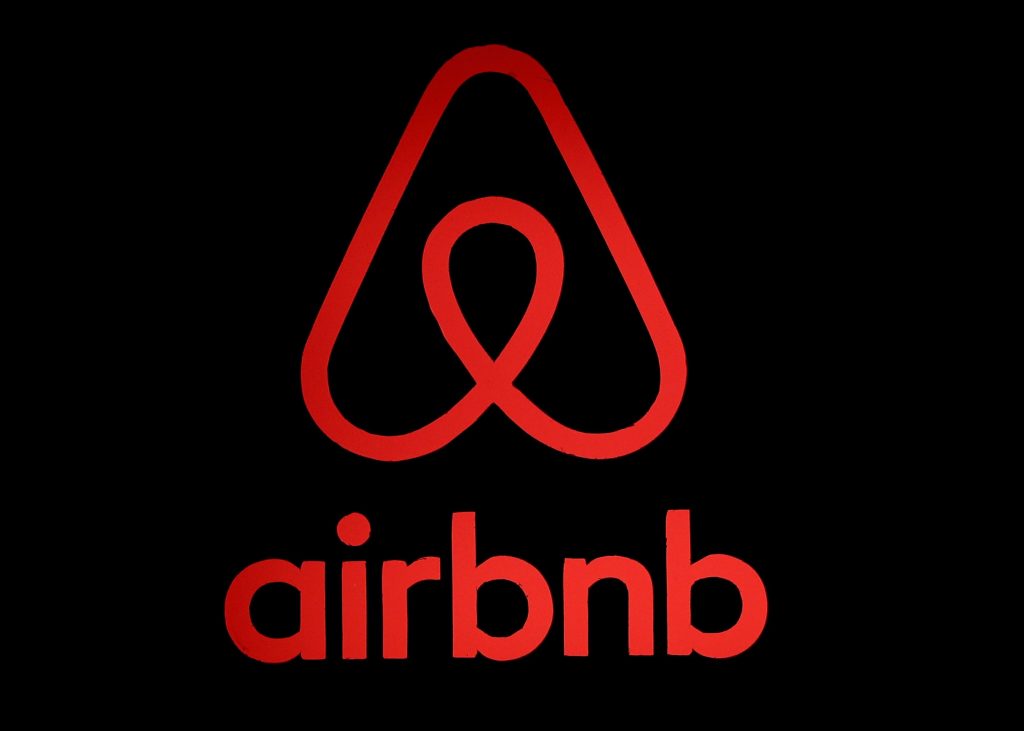 When you have those beautiful professional photos ready, you need to put them somewhere, but where?
Many websites specialize in short-term rentals; other booking websites are great for marketing. We usually list cabins on several sites, including Expedia, Orbitz, Airbnb and Vrbo. The latter two, however, get us much more bookings.
When selecting where to promote your listing, there are some essential factors to consider:
Does the platform charge based on subscription or per booking?
Does it offer insurance?
Is it popular with your target audience?
What are the booking fees? Check on their policies for host fees, guest fees, credit card fees, etc. Check them all to avoid surprises.
Does the platform have reliable customer support? Remember, sometimes tech can bring some issues.
Does the platform allow for software integrations? When your business grows, you'll need to add some extra platforms to make your life easier.
With listing platforms, the good thing is that you don't have to choose just one. Go for the optimal mix that works best for you and your audience.
8. Finding the Base Nightly Fee & Dynamic Pricing
Like any other business, price is a crucial decision-making aspect of having a short-term rental. Everything discussed above plays a role in finding the base for a nightly fee. You need to estimate your expenses, consider both high and minor costs, and add your profit percentage on top of it.
Once you reach a final figure, take a step back and evaluate your property, what it offers, its location, and how it compares with similar cabins in the market. Ask yourself if the price is fair. How would you feel about it if you weren't an owner?
Good, you've reached that optimal nightly fee.
There's more to it. In the long run, it's setting the correct fee for the right circumstances that will bring you financial success.
That's why we recommend you adopt the approach that dominates the hospitality industry: a dynamic pricing strategy. That means flexible fees according to your guests' willingness to pay. You can set a premium for the high season and lower the prices during the low season. Use your intuition and knowledge to develop your strategy.
We don't want to make it sound simple, though. In reality, things can get slightly complex. Luckily, there are quite a few tech-based solutions in the market that can help you manage dynamic pricing, and we, at Avada, can also help you crunch the numbers — that's one of the many areas we shine.
9. Dealing with Guests
You're getting bookings. Now, how do you deal with your guests?
The relationship you establish with your guest is meaningful in this business. They rely on your performance as an excellent host to have an enjoyable experience in your rental. Keep in mind that you're not running a hotel, standards are different, and it's okay to make it more personal.
First, always try to meet their expectations with reality. You do that by working on the foundations of your listing: images and descriptions. Be specific and realistic. Take accurate and high-quality photos of your cabin and include everything they need to know in the description copy.
Communicate well with your guests. Provide them with all the information they need once they arrive at your cabin with well-written guidebooks and manuals. We have discussed how timely communication is crucial for guest satisfaction and will bring you those much-wanted five-star reviews. Still, it's always good to stretch that you should be available to answer questions or resolve any issues that might pop up.
Some guests will inevitably break the rules. There are always ways you can try to avoid problems, such as politely declining large groups, pets, and one-night stays. The latter can be an indicator of guests wanting to party.
Some guests will inevitably leave the house messy or break some wine glasses. Choosing how to handle it is one of the key aspects of hosting. The good news is that, as we've noticed with years in business, your cabin will generally be left in acceptable shape.
10. Don't Take Things Personally
We invest so much time, money, and care into the cabins that we sometimes think of them as our own homes. But it's important to remember that the cabins are tools for you to make money, so think of your rental more as a product.
For one, don't design your space as you would like it to be. Instead, aim at what most people would like it to be. Of course, you can add that personal touch to your cabin, but do it mindfully. Definitely avoid personal items and photographs and never treat your cabin as a storage room for things you don't want in your own place.
Another thing is, don't take guests misbehaving or things breaking personally. Occasionally you'll have unpleasant surprises. When that happens, try to detach yourself emotionally and realize that you are making a profit, after all. It will make things easier.
A Crash Course With 10 Things You Should Know As a New Cabin Owner
There's no doubt that hosting is a great way to earn an income. It's also an art and a science. Do it with care and always keep your guests in mind to see your business thrive. Moreover, strap in, buckle up, and make the most of this incredibly fulfilling venture.
Welcome to the short-term rental business!