EXPECT MORE FROM YOUR VACATION RENTAL
WITH OUR "HANDS OFF AND WORRY FREE" PROMISE AND INDUSTRY-LOW 20% MANAGEMENT FEE, YOUR PROPERTY WILL FINALLY BE THE INVESTMENT YOU'D HOPED FOR
EXPECT MORE FROM YOUR VACATION RENTAL
WITH OUR "HANDS OFF AND WORRY FREE" PROMISE AND INDUSTRY-LOW 20% MANAGEMENT FEE, YOUR PROPERTY WILL FINALLY BE THE INVESTMENT YOU'D HOPED FOR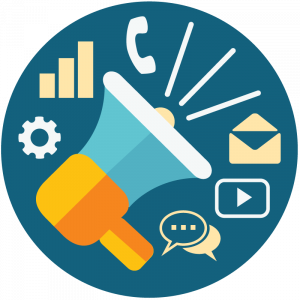 MAXIMUM EXPOSURE
Your property will be put in front of ideal renters wherever they may be -- Airbnb, VRBO, HomeAway, and others. With a background in SEO, we know what it takes to get bookings.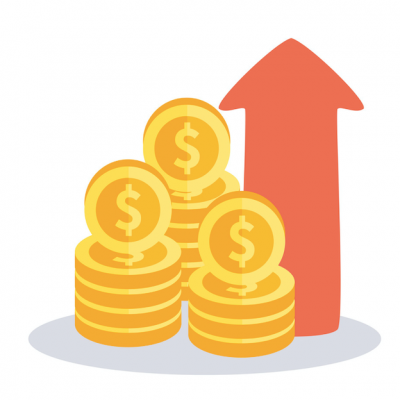 MORE MONEY GUARANTEED
We are so confident in our skills to make you money that we guarantee you'll make at least $2500 a year more than with your current property manager.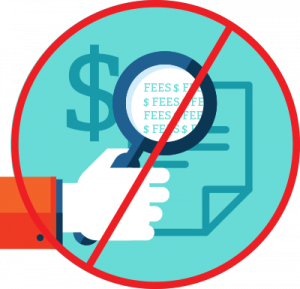 NO HIDDEN FEES
Our fees are "all-in", so no surprise charges. Regular maintenance (light bulbs, linen service, toiletries, etc.) ARE INCLUDED in our management fee and repairs are billed at a low hourly rate.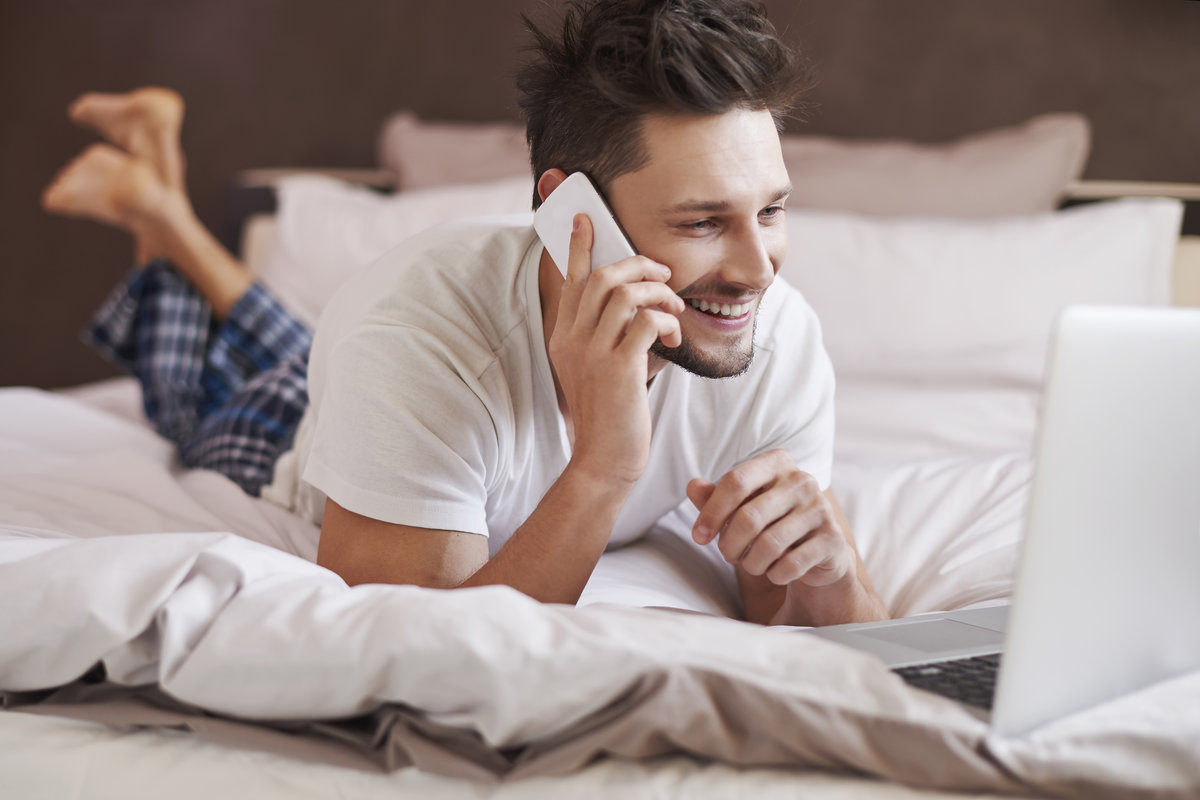 FULLY HANDS OFF & WORRY FREE
When we say fully hands off and worry free, we mean it.

We handle everything from marketing your property on the top listing sites to everyday guest communications to coordinating maintenance and repairs. We take care of it all! All you need to do is sit back and watch your investment (and bank account) grow.


INNOVATIVE MARKETING TACTICS

At Avada, we consistently surpass the established management companies using our innovative marketing tactics, hands-on management approach, and relentless focus on the guest experience. With our years of industry experience, we handle the entire vacation rental management process for you. We are fully turn-key including marketing (online listings, yield optimization), guest relations(pre/during/post communications) and operations (repairs and cleaning).
We do all of this for less than our competitors; the industry standard is a 30% property management fee while with Avada, you'll pay just 20%. This leaves you plenty of room for growth and profit.
DON'T JUST TAKE OUR WORD FOR IT
10/10 would recommend. The directions got us straight there, no one bothered us. Very clean!
Great weekend getaway at Lazy Bear cabin! Cozy, clean, everything you need in perfect location—right at the entrance of Smoky Mountain Park entrance! Would love to come back in the fall for colors. Communication/instructions were spot on.
Book it! Don't think it twice. Rented this cabin for the weekend to celebrate my wife's bday. First of all, it was immaculate so clean! We loved the pool table, and the jacuzzi. Its so quiet, you feel like you are in the middle of the forest, technically you are… so much green all around you! The vibe is so peaceful with the fireplace. We were just a 10 min drive to Gatlinburg, the location was great. The host communication was on point too! Overall 11/10!
We had so much fun, thank you!
Our family went on a cross country road trip this spring. The smokies was on our list, and this cabin was the one we chose as our home base while in the area. What a clean, quiet, cozy, perfect spot! The bed was so comfortable, and the waterfall tub was such a hit with my 8 year old daughter. What a wonderful time! Thanks for letting us stay!
Great, cozy cabin with lots of natural light and easy access to the national park and Gatlinburg. Justina was a great host, responsive when we needed anything and a great communicator.
Great cabin, location and host. we only stayed 2 nights but we fully enjoyed the cabin and visiting the towns. Justin was very responsive and attentive. I would book again.
The place was beautiful and so were the views. I liked that it had a fully stocked kitchen, games to keep you entertained, a pool table and hot tub. We sat out on the balcony of our room and watched the sun come up. We loved that it was situated between both pigeon forge and Gatlinburg, such a short drive to each place. Would definitely recommend for couples looking to get away. The place was perfect.
Enjoyed our stay at the cabin!
Absolutely loved the property! As noted in other reviews, the host (Justin) was great - excellent communication from the start of the reservation process through check out. The cabin is charming and has all the amenities and rustic décor one would hope for. The location is really convenient. We're looking forward to coming back in the fall!
A nice place for two people to stay. A very pretty area although views are more indirect/through the trees in front and wooded in the back. Also if you are uneasy about driving up a narrow steep road with no guard rails (like my wife is) it might not be the best fit. Communication from the host was great. Check in and check out was super easy!
We had a wonderful stay at this secluded, but perfectly located cabin. I spent so much time on the porch swing surrounded by nature that I felt like I was swinging while I was not even on it! We enjoyed relaxing in the hot tub, playing pool, and the arcade games we remember from childhood(I was a lot better at them back in the day). The cabin was very clean and the kitchen had everything we needed. It was very close to pigeon forge and gatlinburg but also a world away. Justin was a very good communicator and also quick to respond. We loved it and would book again! Definitely 5 Stars!
We had a fantastic time in TN. Enjoyed seeing the Bear and all the bear cubs at Cades Cove, (even at the cabin we had bear one evening) We will be staying here again when we come back to the area, your 15min from Pigeon Forge, and about 30 min from Gatlinburg, but what we really liked is you are 5 min from the National park. One thing to keep in mind is most dinner restaurants in the area close by 8pm you might want to plan to bring your own food for dinner. The kitchen is fully stocked with everything you need to cook meals.
The cabin was great and Justin was a very accommodating host. Glad we could bring our dog with us. We loved having a pool table and hot tub to relax after ling days of activities. Also enjoyed sitting on either deck listening to the sounds of the nearby creek. Perfect distance between Pigeon Forge and Gatlinburg!
Awesome!
Beautiful cozy getaway
Great cabin! He kept in touch and even discounted one of the nights due to no one renting it that day so we got to add another for half price that was nice!
Everything was great! Communication was perfect 🙂
The stay was great. Cozy cabin with great stuff to do all around. Would definitely recommend this place.
Our first cabin trip and I must say that this place was amazing. Me and my fiancé was looking for a place that was romantic, cozy, ducked off and, felt like home. Justin your place provided just that. I was so excited when i walked in bc it was so huge and felt just like home. Justin was very responsive to all of our needs at any given time. We appreciate you and will definitely return real soon. Thank you for allowing us to stay at your cabin. I would definitely recommend this cabin.
Great place. Nice view, really enjoyed our stay.
communication was fantastic!
The perfect cabin for a couple getaway! We enjoyed our stay and will be back!
Cozy cabin that is super close to the Metcalf Bottoms Picnic Area and several great hikes, including the super popular Laurel Falls hike. We enjoyed the short drive to hikes and Justin was a responsive communicator and host. Perfect size for two people or two people + two small kids.
We had a great time! The cabin is perfect for a getaway. We enjoyed the hot tub. It was a nice bonus that the TV's had logins for streaming services so we could enjoy a show or movie at night.
Nice location
Great Location and cabin!! hopefully be back!
Communication was fantastic . There are a few maintenance issues that we brought to their attention like imperative lights in bathroom and master bedroom . The offer to fix these was immediate but we felt we could live with it while we stayed . The promise was a follow up before the next renters . We loved the coziness of the cabin . Great location and everything was clean . Wood for a fire was left for us . Hot tub was clean . Very quiet neighborhood . Thank you
The only constructive criticism I have is that cabin needs better lighting. The current lighting in the bedroom and bathroom leaves a lot to be desired for atmosphere and mood, but over fantastic.
The cabin was perfect for my boyfriend and is short trip to Gatlinburg. Perfect size for the two of us, and the hot tub and view were amazing. Check in and out was super easy as well
Awful, FREEZING stay with broken thermostat- no working heat in 17 degree weather with a two year old and a 3 MONTH OLD INFANT in a house that is poorly insulated, and had mouse poop all over the extra bedding. I just spent $859 and had to have the 4 of us in one bed, wearing hoodies and hats just trying to keep our babies warm, and then couldn't even take a shower. We packed up and left first thing in the morning because we were so uncomfortable, and we were supposed to be there for 2 nights. Justin offered to have maintenance come in and look the second day- but since i have 4 autoimmune diseases and two babies, i was not comfortable with anyone else entering the house with us during a pandemic- which is why we booked contact-less air bnbs, rather than stay far cheaper at hotels. We wound up having to pay for and stay at a hotel the second night. Justin then messaged at 8 pm the second night (28 hours after check in) to advise the thermostat was broken and now fixed. Thank god we didn't stick around for another full day of no heat. Justin is unwilling to do anything to rectify the situation and is not even responding to me about trying to work something out. I feel like we got robbed.
Everything was just as we expected! Very nice and clean cabin! We will definitely return in the future!
The King bed needs warmer blankets on the bed, and better curtains in the bedroom to cover the windows. Besides these 2 issues, the cabin is nice!
Truly enjoyed our stay and loved that we were able to bring our doggos with us! Would absolutely stay here again if we make a return trip!
We loved everything about this cabin! The location in Wears Valley is perfect. It's on a quiet cul de sac surrounded by woods and only four other cabins. We like being away from the hustle bustle and this was the place to be! It has a nice front porch for morning coffee and great back porch to relax with nature. The highest point is that this cabin is pet friendly and it was perfect for our two fur kids to join us, as they always do. We enjoyed the wood burning fire place, the hot tub and cooking out each night. We also appreciated that we could get and walk with the dogs and it was so quiet and very little traffic. So many wonderful amenities. Justin is a great host and always available. It was a wonderful getaway! Thank you!
Great stay, great host! Nice cabin to spend a long weekend with your hubby!
Great place to stay while in the Gatlinburg and Pigeon Forge area! Justin is a great host!
Justin's place is amazing! We enjoyed the hot tub with the views, being able to bring our dogs, and the coziness of the cabin! We definitely recommend it and will be back!
Everything was great! From booking to check out Justin made sure we had everything we needed and even provided a visitor guide of all the things to do. The house was extremely clean, spacious and beautiful. My husband and I and our 2 dogs had plenty of room! The bed was comfortable and we loved having 2 hot tubs. Justin even checked on us to make sure we had everything we needed. We will definitely be back to the cozy bear!
Great stay. Easy to get to and owners were very helpful with directions to property. Very quiet and clean
Beautiful Cabin, Beautiful Location, small hiccup with Cleaning service at check in. Justin was prompt and on top of it. My biggest fear is alway lack of communication and that is not that case here. Justin responded right away and took care of the issue.
We loved this Cozy Cabin! Everything was perfect for us! Shelves were stocked if needed, it had a pool table, nice balconies with one of them having a swing! We cannot complain one bit! The drive up had nice views. We drove our Toyota Corolla and had no issues going up. Only thing to keep in mind, don't forget the door code! If you're looking for a nice cozy cabin, look no further. This is the one! We hope to be back in the future!
We loved it and will keep this one as a definite place to go for a getaway.
We loved every minute of it!
Beautiful cabin and area
Great cabin, very relaxing, in a good location. Perfect cabin for a short getaway. Much appreciated
Everything about the property was accurate to the description. Shower head appeared to be coming loose but otherwise it was clean and orderly
My hubby and our puppy had an amazing week In the smokies, the cottage is awesome, so quiet and calm, it is really relaxing. The woods are your backyard, the hot tub on the terrace overlooking the forest is magical. The cottage is warm and homey especially with the fireplace. We had an awesome and relaxing time in the cottage and in the Smokey mountains. Will definitely return with my family.
Great! Smoke detector kept beeping though.
Host is great, very responsive and helpful. Super clean place, so much fun for a weekend getaway
anything was amazing from the cabin to the food and places to eat
Beautiful cabin, amazing scenery, super clean. They even have a record player w a great selection-Bob Seger and Prince just to name a few. Justin was very informative and made it all super easy.
Traveled from Nebraska for our first experience in the mountains. I could not be happier with our stay! The location is perfect. Away from the hustle of town for some peace and quiet to end your day. Easy access to both towns and a hop away from breath-taking Mountain View's and hiking! Us and our doggo have never been so disappointed to have to end a vacation and head home. Can't wait to come back!
My wife and I enjoyed our stay there. It was a great getaway trip. It was away from the noise and lights of G-Burg and Pigeon Forge, but not too far away (20-30 minutes from either one). I love being close to Cades Cove and driving into Pigeon Forge, you pass through some cool local shops and mom n' pop restaurants. Try them!! Do something off the normal path. As far as the cabin itself…communication was great and the hosts were so friendly and helpful. It was nice to relax in the hot tub on the back deck at night when it was cold outside AND tub/shower inside was a pretty cool touch too. The inside was comfy and the bed slept great too. Smart TV's, fast wi-fi and a XBOX were added bonus BUT just being able to get away to a nice, affordable place to unwind was so perfect. My wife and I already plan to make a yearly little getaway to this cabin.
Perfect little getaway for me and my husband. Nice clean cabin. Enjoyed the fireplace and cabin was stocked with everything we needed.
Great location! Only 15 from Pigeon Forge and Gatlinburg! Very well kept. Justin is very responsive. I highly recommend
Great cabin, dope amenities. Peaceful location.
We greatly enjoyed our time at the cabin! The cabin was perfect for our family and we hope to make it back again!
This cabin is more than what you see in the pictures… it just feels like home as soon as you arrive! We spent just one night there but we wished we would have been able to spend more time. Justin is amazing and so is the place! I will definitely recommend and book this place again!
A great stay, a great place and a great host!
Amazing host! Always there for any questions!
This cabin was just what we needed for rest and relaxation. The hot tub was perfect and the large King size bed was so comfy. The cabin had a ROKU TV which made watching movies a breeze. The fireplace was warm and cozy. I only have good things to say about this cabin. Oh and we'll be back!! Justin was a perfect host! Thanks!
Justin is a great host. Everything was as described, his communication was excellent and he was VERY accommodating. Strongly Recommend
Communication was amazing before arrival. Check in went smoothly. Cabin was SUPER cute and location was great. The clean wasn't great but I brushed it off. Even amazing housekeepers can have an off day and it wasn't terrible. Until we got ready for bed and saw bugs. Just a couple and I couldn't tell what they were. Then I found the big guy. Clearly a bedbug as all the small ones were as well. I contacted the owner and was told "if you'd like to stay (we didn't but we paid for the cabin so OF COURSE we could stay if we wanted) we can have someone come out tmrw to see. If you want to leave, we can refund all unused nights. No offer of finding us another property or even a cheap hotel. We were 8 hours from home with two dogs and no where to go after 10:00 at night. We slept on the hardwood floors with no bedding or pillows. Owner was little to no help.
Perfect home to get away. Fairly far from town, restaurants and grocery stores so make sure to bring food with you so you can relax and enjoy the mountains. There is a "ID validation" required, which the host will tell you up upload your ID to a third party (non AirBnB) website which caused privacy concerns for us. This wasn't something the host budged on until we got AirBnB support to help. Communication was sub par. We would message the host back immediately and then wait days before getting a response. We needed to badger the host to get responses or resolutions.
The cabin is set in a beautiful and peaceful area. We enjoyed the pool table and games and went on many hikes. Thanks for a great week!
Great overall experience
Great hospitality! Family of four and a dog had plenty of room to enjoy each other and open lots of gifts. There is no place like home, but this cabin came pretty close. Neighbors were nice and quiet. No Dolly, but 6 wild turkey were seen often. We had a wonderful time riding Go Karts and the Alpine Coaster. Will definitely visit again!
This cabin is PERFECT. It has everything you need. Quiet & relaxing. The hot tub and jacuzzi tub were perfect after being in the car all day. Only wish my husband and I had more time here! We will certainly be back! Thank you!
Very cute place! We had a blast!
Justin was a great host. The cabin was adorable. Perfect for two people. We were so glad to bring our corgis with us! Bed was comfy, cabin was very nice. Having a smart tv and great internet was nice, too.
Absolutely adored this cabin! It was perfect for our family vacation. Very cozy and felt like home. Thank you Justin & Kari.
The cabin was wonderful and just what we needed for a little home away from home. Justin was very communicative and helpful in sending all kinds of things to do around town. The hot tub and pool table got plenty of use as well as the awesome tub downstairs. Everything was very clean and provided all the essentials. We loved how peaceful it was up in the mountains but drive to town is a close trek with plenty of tourist spots and beautiful scenery/hiking. You're in the smokeys so the drive up is windy and steep to the cabin, my subaru made it easy but if it's snowy/icy I could see it being difficult to get down so keep in mind for anyone not in 4wd. No complaints here, we had a blast! Definitely recommend and would love to go back!
Very good communication and nice home for couple get away!
The cabin was very comfortable and cute. It was in a great location that made it convenient to get to anywhere you wanted to go. The roads into the community where the cabin is located were good and not too steep.The owners were very accommodating!
Loved this cabin!!! Was already getaway for just the 2 of us!
Everything is as described. Extremely cozy cabin! We couldn't have had a better getaway. HIGHLY RECOMMENDED!
Absolutely amazing place to stay! Justin communicated with me very well letting me know about attractions in the area and provided great help with the check in/check out. The cabin was so cozy with plenty of room! Definitely will book with him again in the near future!
All I can say is amazing! Every extra detail of this place just made this cabin feel extra cozy and a home away from home. Clean, spacious, and all the amenities I can ask for! We are sure to come back!
We had a wonderful time! The cabin was in a great location. It was very clean and well kept, and the hot tub was perfect after a long day of hiking! The kitchen was also very well-stocked. We would definitely recommend staying here if you'll be in the area.
Terrific stay!
Justin's place was really nice for the extra 2 days we stayed after family went back home. Quiet, conveniently located, but high bear activity! Both nights there were bears. We will be back!
Lovely vacation home for you and your better half. Clean, warm and cozy and what even makes it better is that it's pet friendly.
This cabin was fantastic! Quiet surroundings, beautiful scenery, and very close to Cade's cove in the Smokey Mountains. Would highly recommend for any trip for two. Only problem was that I wish I could've stayed longer!
The cabin was just as expected. We wish we would have had more time to explore this beautiful area. I recommend spending more time in the cabin and surrounding area vs the more tourist driven towns.
This cabin was perfect for my husband and I. We will stay here again !
Simple, clean, cozy cabin. Host was the best we've ever had with immediate communication and lots of 'extras'. Great place to unwind:-)
This is a great place to stay. We really enjoyed the fireplace at night. We stayed the last week of October and the views are absolutely beautiful with the changing colors.
The cabin is in the middle of the woods which is what we were looking for. There are a few cabins near it so your not totally alone. It was a short drive to anywhere we wanted to be. We would love to stay there again in the future.
Great vacation cabin
My husband and I enjoyed the cabin. Had everything we needed. Located in quiet area, but close enough to enjoy things in Pigeon forge everyday. Also, enjoyed the hot tub after long day of activities. Host Justin was super and answered back quickly to any questions we had.
The was cabin beautiful inside and out! Perfect amount of space for my Wife and I!
The Cabin was gorgeous and Peaceful. The Host did a great job with Everything. Will definitely be coming back!!
This cabin was very nice. Small but perfect sized if you are looking for something for a couples getaway. We loved how close it was to the national park. We were the perfect distance away from all the traffic in Pigeon Forge but still close enough that we could be there in a few minutes.
It was a really great experience. The kids loved it.
We had a great time the cabin. It was very clean and the hot tub was great after a long day of hiking.
Absolutely loved my stay at this spectacular cabin! It was a perfect location, and I cannot wait to go back. Seriously wanted to book the cabin again before I left. Also, the owners are very friendly and responsive (and know a ton about the area). I would highly recommend this property.
Great little cabin out in the country, description was accurate and host was communicative , would recommend to anyone needing a little quiet time away.
The cabin was awesome, cute and cozy! Our family really enjoyed it. It's in a great location, just a few miles from Gatlinburg. The road the cabin is on is pretty steep so I would just be mindful of this when deciding what vehicle to take.
One of the best experiences I've had renting, such a great place and an amazing host. Everything about the cabin was exactly as in the listing and we really enjoyed our time in Tennessee, the surrounding area was amazing!
"When Evolve told me they couldn't guarantee more than 90k for my cabin and [the cabin management company] said they couldn't break 110k, Avada was able to generate over 120k in 2019. And that is BEFORE the hefty 30% cabin management fees the established players typically charge. Imagine how happy I felt when I saw an extra $2,000/month from my cabin investment!"


KAROLYN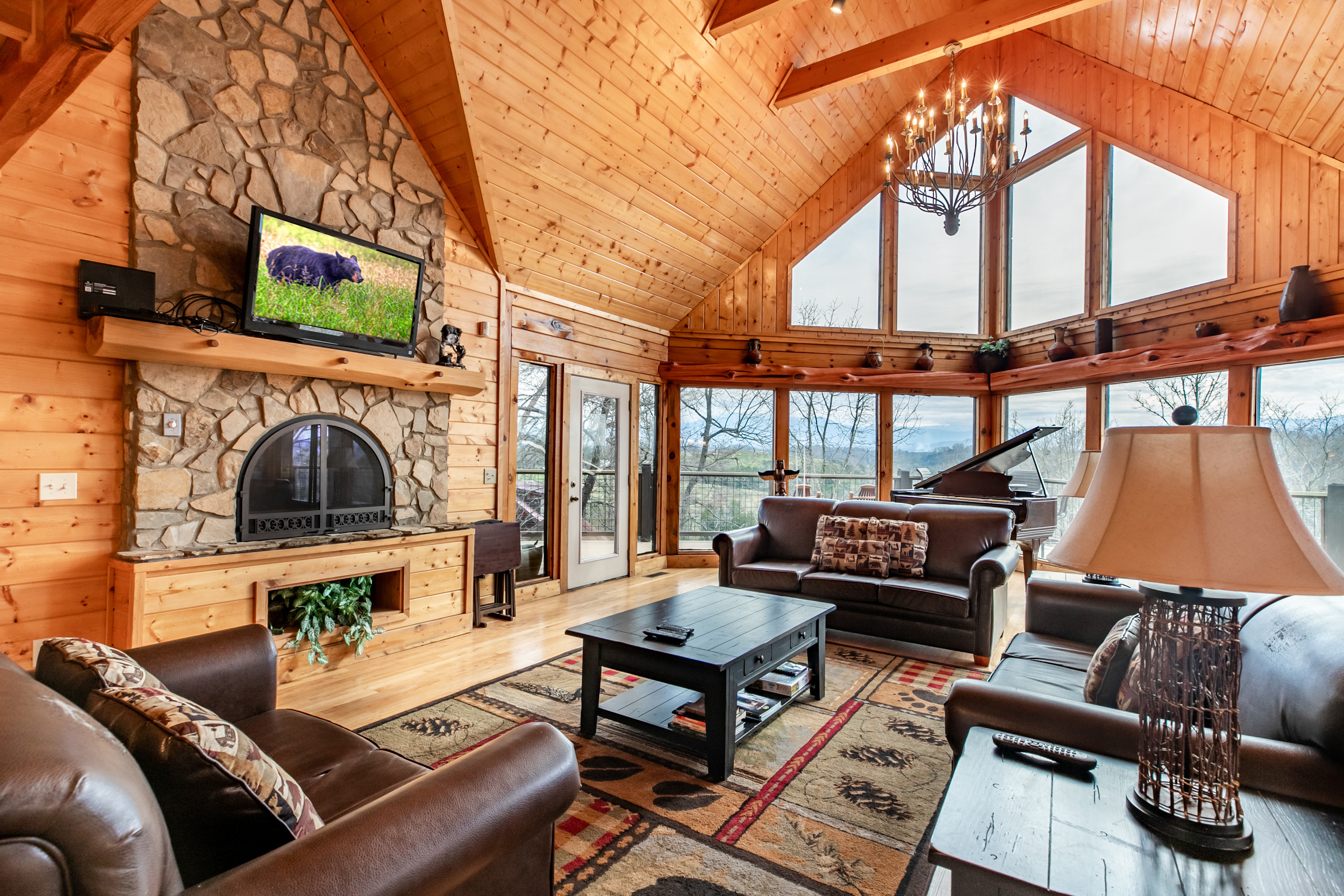 MAKE YOUR PROPERTY RENTAL DREAMS COME TRUE
Do you have a property in the Smoky Mountains (Gatlinburg, Pigeon Forge, Sevierville) that you want better results with? 
Most management companies will nickel and dime you on every little aspect of managing your property. Even those that claim to be "all-inclusive" typically slip in hidden fees like charging guests "booking fees" you don't see or billing you a monthly "maintenance fee". Avada is different.
Our 20% management fee includes everything to run your rental. We won't bill you for extra things and there will never be any surprise charges. What you see is what you get. Our fee covers marketing, guest relations, property management and necessity replacements (air filters, light bulbs, etc.) Any necessary repairs are billed at a low hourly rate.
No surprise bills. Ever.
We'll put your property front and center across all of the major vacation rental websites. This means you'll never miss a chance for a booking nor will you have to pick and choose which websites you want to be advertised on.  We don't charge extra for additional website listings.
We'll also focus heavily on which websites provide the most traffic for your rental. If your property has more of what Airbnb guests are after, we'll dedicate more of our time to making sure these guests see you.
And as you have vacancies, we'll add in specials so you get the traffic bump and corresponding bookings.
HANDS OFF AND WORRY FREE PROPERTY MANAGEMENT

A lot of property management groups promise turn-key management, but very few can deliver. Either they'll nickle and dime you ever month (destroying your profit) or they'll skip over regular maintenance which leaves your rental in horrible shape after a year or two of use.
Avada is different. We take care of everything associated with your property AND we treat it as if it was our own. We'll handle your guests in all aspects ranging from pre-booking questions to properly responding to positive (and negative) feedback. And with our skilled local crews, we can handle same day turns, identifying necessary repairs and coordinating them between bookings.
All that's required to get started is to do a quick 10-minute kickoff call. We'll handle everything else. All you need to do is sit back, relax, and watch your investment show the returns you're expecting.
A Few Of Our Amazing Cabins
YOUR PROPERTY WILL BE MARKETED ON SITES INCLUDING
As industry leaders, we know exactly what local guests expect in and from their cabin rentals. We know what features you absolutely must have and what is simply a "nice to have". This means that we'll be able to provide guests not only with what they want, but we'll save you money by cutting out the amenities they don't appreciate.
We're constantly checking the latest trends to make sure that you're staying current, while avoiding extra costs that won't net you extra profit.
This is just one of the many ways that we're devoted to maximizing your profits.
One of the biggest things that property owners worry about is security — and for good reason.
In order to ease this concern, we install smart locks on all of our properties. Each guest gets a unique code that only works during his or her stay.  This keeps your property secure both during and after guest stays.
Another benefit is that your cleaners and other staff are only given limited access when they need to be there which further assures your guests' privacy and security.
REGULAR MAINTENANCE AT NO ADDITIONAL CHARGE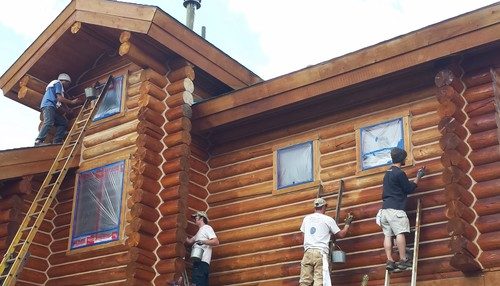 Did you know that property management companies typically charge you for things like replacement air filters, remote control batteries, light bulbs, trash bags, and more? Not only will this really eat into your profit, but it also might come as a surprise when you get the bill. You'd think that since many of these guys are charging 30% for their services, these necessities would already be included in their fee – but you'd be wrong.
Avada is different. We won't send you a separate bill for these things; it's already included in our monthly management fee. So no need to budget for hidden costs, we've got them and you covered.
OUR EXPERTS DO THE REPAIRS
Our local staff is composed of experts that have seen and repaired hundreds of cabins over the years. They'll make sure that your investment is kept in tip-top shape. 
Clogged drain? Our staff can take care of that for you. Guest broke a window or appliance? We have that covered too.  Both minor and major repairs are simply billed at a low hourly rate and deducted from your monthly payment. 
YOUR PROPERTY IS WHERE IT NEEDS TO BE
To maximize your exposure, we list your cabin on all of the top booking sites. We know them inside and out and over time "SEO" your listing so it gets better results over time.
We have an amazing award-winning copywriter ready to make your rental sound like the magical place it can be and professional photographers who are able to take "WOW" photographs that make your property get noticed.
In short, we make sure your property is getting the attention it deserves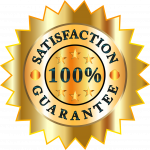 OUR GUARANTEE
When you switch from your existing property manager to Avada, we guarantee that you'll bring home at least $2,500 more than the previous year.
We're so confident that you'll make more with us (and be happier!) that if we fail to deliver, we'll refund the difference, up to the full amount of our management fee.
WE BELIEVE IN EARNING YOUR BUSINESS FOR LIFE

At Avada, we truly believe in earning your business for life. And while we would absolutely love to be your go-to property management group for your entire vacation rental portfolio, we understand that this is a privilege that's earned. So you won't find any long-term contracts or waivers that force you to use our services for X amount of time. This means that you can part ways with us at any point of time- just give us a heads up so that we can honor any pre-existing reservations that have been already made.
We also firmly believe that owning a vacation rental shouldn't cost you a small fortune nor should it leave with you a splitting headache or take away from your free time. This is why we take an all-hands on deck approach and why we charge less than half of what our competitors are charging. We want to help you succeed and we want to make sure that all of your vacation rental dreams come true. You should spend your time enjoying the rewards and benefits of vacation property ownership, not stressing over the challenges. Leave that to us!
As an added bonus, we won't bar you from enjoying your own vacation home. There's no limit to the number of nights that you can stay, so if you want to enjoy a beautiful misty morning in the Smoky Mountains for the summer with your family, then book away! We'll even clean up after you and get the cabin ready for the next guest.