"Do I really need a property manager for my short-term rental?" This question is as old as the short-term rental industry itself. People wonder if they really need someone to take care of their cabins for them. The answer is…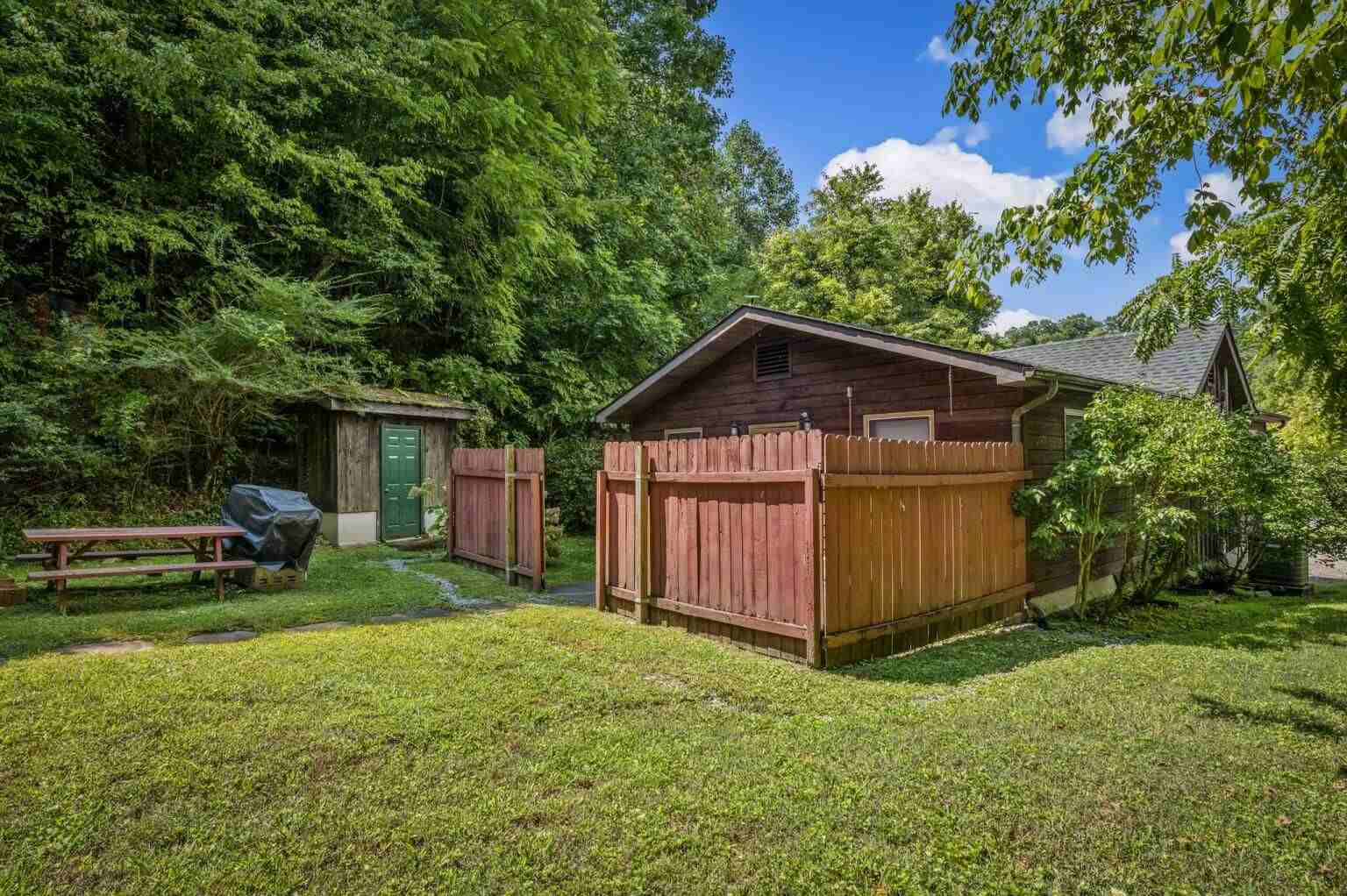 It depends.
Are you a person with plenty of patience? Do you love hospitality? Are you okay with being awakened in the middle of the night to answer questions and solve issues? Most importantly, do you have a some extra free time?
If you check all the boxes above, no, you don't need a property manager. You're good to take the self-managing path. Self-managing is a way of retaining complete control of your short-term rental and avoiding the sometimes hefty fees that come with hiring a manager.
However, if you are in this business as an investor to earn some passive income and don't have a lot of time on your hands, then hiring a management company can be a good solution for you.
It's important to remember that our industry is hospitality, not real estate. Short-term rental is not a business where you can just set up and then let go for a year or so, expecting good returns. You need to be active on it, which requires a lot of work.
At the end of the day, if you don't give it enough attention, it will not make money. If you can't do it yourself, the best solution is to find someone with the expertise to do it for you.
This blog will discuss the value a property manager brings to your table and five reasons why you should consider hiring one.
1. Property Managers Help you Set Up, Scale and Establish Your Business
Whether you are just starting with your first cabin or adding another property to your portfolio, having a property manager can make the experience of creating a new listing from scratch a lot easier.
From ordering furniture to finding suitable photographs and writing the best descriptions, property managers will take care of everything or at least advise you on the best way to handle these first steps.
At Avada, for instance, we know the things that make your cabin stand out from the competition and the best techniques to take great photos of your place. Property managers like us can help you with professional strategies to secure bookings with your vacation rental when you just started, such as gaining momentum with competitive pricing and improving your reviews.
This type of knowledge is not just valuable for you to start but also to scale and establish a healthy short-term rental business in the long run.
2. They Take Care of The Day-to-Day Managing Tasks
When we say short-term rental is time-consuming and requires a lot of attention, this is one of the things we're talking about: managing daily tasks. The everyday life of a property manager revolves around a set of defined processes that, in truth, can be pretty tedious.
Naturally, it helps to have someone taking care of them for you.
Round the Clock Customer Care
Customer service is probably the most demanding of all aspects of short-term hosting. Still, there's no avoiding it. Taking care of your guests is what will make your business succeed in the long run. Remember the importance of getting those five-star reviews?
Interactions with your guests or potential guests happen at all stages of the rental process. They occur from when they're contemplating booking your place online to the moment they step in and even after they leave, when you follow up to know if everything went well and to invite them to stay again.
We've done the math: as short-term rental managers, we've reached an average of 120 guest interactions per month for a given property. That's a lot of care!
Answering Questions
Answering questions is a big part of these interactions. Even if you do a great job with the photographs and descriptions of your listings, guests will undoubtedly ask specific questions. Things like what is the exact location of a given amenity. Or can you explain the guests' fees? It can feel like these questions come from everywhere and at all times… It's not rare to get notifications for new guest messages at two or three in the morning. And you know what?
It's crucial to reply to them straight away. Effective, polite, and timely replies are the essence of this business. If you cannot reply in time, your guests or potential guests will either remember that when they're writing a review or else they'll look for your competition — someone quicker in the reply game.
That's where your property manager comes in. It's their job to take care of it and let you have a good night's sleep. Avada has an active support desk helping guests twenty-four hours a day and seven days a week. Our average response time is five minutes, including those 2 am questions about the type of grill you have in your cabin.
Emergencies
It happens. Sometimes a guest will get locked out because your smart lock is not working correctly. Other times, you'll get messages about your cabin having plumbing issues in the middle of the afternoon when you're away on holiday with your family.
Then, what do you do? Call your neighbor and ask for another favor? Jump out of the kayak and look up plumbers who work during holidays (and undoubtedly charge much higher)?
Not ideal, right?
We have just the person to jump into action whenever something like this happens. All it takes is a call from our support desk staff, and we save you all the time and headache of finding someone to open the door or a handyperson to do the plumbing job. We deal with these kinds of minor emergencies daily, so we have the systems established to take care of them quickly — which is good for you and your guests.
Maintaining Your Cabin
A short-term rental cabin sees more people coming and going than a regular home. As a result, it needs more maintenance.
You cannot keep your cabin with that fresh new look unless you establish a proper maintenance routine and inspect the place regularly to ensure everything is in good condition. Of course, this takes time and effort.
It helps if you can count on someone to take care of the small things, such as replacing consumable items and small amenities. These tasks also require keeping track of an inventory.
Moreover, cleanliness is an essential aspect of succeeding in the short-term rental business. However, finding reliable housekeeping staff who genuinely care about your property is usually a big challenge. Property managers typically have this figured out. They partner with reliable housekeeping companies with trustworthy teams that can ensure things are consistently on satisfactory levels.
At Avada, we keep close relationships with our cleaning team and fully trust them to inspect your property and report anything that might arise in due time. That's not all. We also have an eye to spot any little things they might have missed.
3. Property Managers Can Cover Complex Tasks Too
It's not all about routine tasks. Things often get a little more complex, and you might have to fix something on a certain level of emergency to avoid liability issues. For example, getting fire inspections yearly to make sure the extinguishers and smoke detectors are in good working order.
When repairs get a little more complicated, finding contractors who can take care of the issues immediately and for a fair price is also a challenge. A property managing company can help you avoid this headache and, to boot, cut your costs.
We have an extensive Rolodex of vendors and contractors. These are professionals we trust with whom we've been working for several years. Since we sometimes get bids from them with competitive prices, we can guarantee the best quotes for their services. That saves you money and the time and effort of having to search, brief, and negotiate.
There's another complexity to the short-term rental business that some people may not realize at first. To keep things orderly, you sometimes need to screen guests. Some people might want to sneak in extra friends and overload your cabin; others might want to throw parties.
We know the drill. Dealing with an average of over one thousand guests a month, we're used to everything you can imagine, from guests setting themselves on fire to the poop-on-the-wall artist and you can't forget people trying to scam a refund.
We know how to identify and avoid guests that might cause a problem because things are not always what they seem. Surprisingly, church and school groups are some of the roughest on a cabin!
Also, we'll politely decline all guest requests to bring a pet. There are many legal things we worry about if it's a 'service animal,' but we do our best to dissuade them with additional requirements. That works great, and it keeps your cabin safe.
4. You Can Leave the Admin Side to a Property Manager
The administration of your cabin is another complicated part of this business.
Handling the back end of things is not for everyone, and it can be dull to administer your listing and the bookings coming and going. While software can help streamline things, ultimately YOU are the one responsible for making sure it operates correctly.
The largest benefit would be administering the dynamic rate setting needed to maximize revenues. This SHOULD be a part time job for any owner, working to understand the dynamics of the market and adjusting prices daily to account for it. There are tools to help with this like Wheelhouse or Pricelabs, but just like owning a hammer doesn't make you a home builder, having these tools isn't enough.
We are slightly obsessed as property managers, and we count on a dedicated team to monitor the stats and improve them whenever possible.
Some people hate this detailed stuff; others love it. You just have to figure out where you fall.
5. Property Managers Can Actually Make You More Money
We know what you're thinking: you still want to avoid the fees of hiring a manager somehow, don't you?
Naturally, having someone to take care of everything for you comes with a (sometimes hefty) cost. Still, you really need to focus on how much cost they can save and how much extra income property managers can bring you.
Besides protecting you from overpriced contractors and cleaning agencies (which alone is enough to save you more money than you're losing in commission fees), a good one can also bring more guests to your property through our marketing tactics and increasing your nightly rates through hospitality expertise.
We are experts in setting and maximizing occupancy and revenues. Avada's properties are typically among the top 10% earners for a cabin of any size in the Gatlinburg and Pigeon Forge region, which means even after our fee — which, by the way, is among the lowest in our market — you can expect to earn more.
Nothing beats experience. We have done this for years, full time, at full speed.
Property Managers Save You Time and Effort and They Actually Make You More Money
Are you still thinking property managers are overrated?
We bet not.
As we've seen, they don't just help you set up, take care of daily operations, complex tasks, and the entire admin side, but they actually help you earn more money with your short-term rental business. With their help, the only worry you'll have is thinking about what to do with all the free time and extra income you get.