MAKE THE MOST OF YOUR
VACATION RENTAL
WE TAKE CARE OF YOUR PROPERTY & GUESTS
We handle everything relating to your short – term rental, from promoting it on the right platforms and dealing with guests to keeping it in great shape and optimizing your returns.
This means no hassle and more free time for you.
WORRY- FREE MAINTENANCE
& PROTECTION
Trust us to take care of your property and keep it safe. Our crew of specialists is available for same – day repairs, and we keep a constant eye on your cabin so your mind is free from worries.
Get access to a team of former Airbnb talent, professional photographers, and skilled copywriters that will make your property look its best and boost your visibility on the right platforms.
Regain control of your time and let us deal with your guests and answer their questions and requests. Day and night, from pre-booking to check out and follow-up, we love hosting and caring for our guests.
Leverage our tech-geek rate optimization strategies to maximize your nightly fees and your occupancy. Expect a minimum of $2500 more in yearly revenues.
YOUR RENTAL CABIN IS PUT IN FRONT OF THE RIGHT GUESTS, EXACTLY WHEN YOU NEED IT
We optimize your listing description and photographs and charge no extra fees
for promoting your property on additional platforms.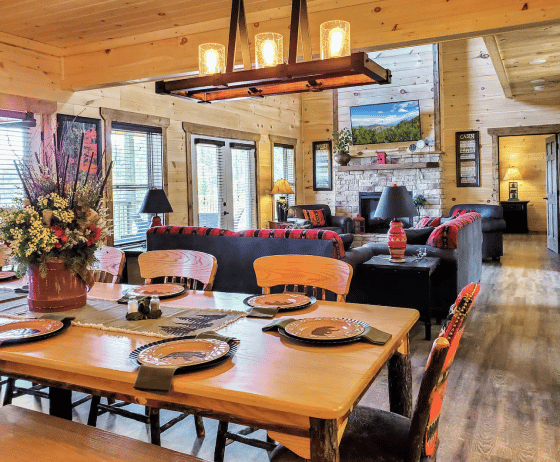 Our 20% management fee is among the lowest in the
Pigeon Forge and Gatlinburg area. It covers marketing,
guest relations, and property management. It also
covers replacing minor items, such as air filters and
light bulbs.
We don't add extra fees to the work of vendors and
handymen, and our in-house team works at a low hourly
rate. We agree on everything upfront with you in
absolute transparency. No hidden fees or unpleasant
surprises. Ever.
As leading players in the Smoky Mountains, we know
what your guests expect and appreciate. We also
know what they don't expect, so we can save you money
and time.
ENJOY AS MUCH AS YOU WANT
Stay at your vacation home without restrictions.
We won't stop you from enjoying your own property.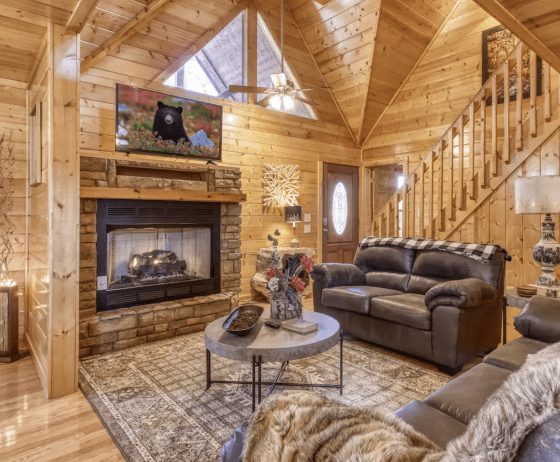 Avada is the best vacation rental management firm in Sevier County Tennessee. My 3 cabins in Pigeon Forge were already performing well when I decided to test them out in early 2020 (just before COVID hit). Even with a global pandemic, Avada found a way to produce much better results for my cabins in 2020 than 2019. They are absolute experts at optimizing listings on AirBNB and VRBO. By 2021, they had generated more than double the gross revenue of what I had previously done without them in 2019. And now 2022 has been epic too. Beyond just their ability to maximize the revenue potential of my units, they also do a marvelous job of keeping the cabins in tip top shape. We visit our cabins once a year in the summer and I've been so pleasantly surprised by how well they have maintained them despite the intense pressure the guests put on our cabins. Avada handles guest issues lightning fast and most importantly for me, I don't have to think about handling the problems that arise. The money rolls in without any headaches. My biggest regret is not having more cabins because with Avada managing, it is truly mailbox money
Avada has empowered me to not worry a single bit about my Pigeon Forge area investments. It started with just one cabin and they DOUBLED the income from the previous manager. I've since gone on to buy 4 more over the past two years... And I keep shopping for more! I definitely couldn't do it without them!
Managing a property is tough when you live hundreds of miles away. It helps to have a trustworthy partner - and someone with boots on the ground - to take care of your investment. Avada has a team that runs the business and provides me with the photos and receipts necessary to put my mind at ease. I can finally relax and let my investment flourish.
Switching over to Avada was life changing. Justin, Shane and the entire crew are simply fantastic. With them your investment actually generates a return. My yearly revenues increased by over 50% from my previous manager. What a breath of fresh air it was! I can't believe I wasted almost ten years before making the switch!
With my previous managers, I had to wait days or sometimes longer to receive an email or a callback. Now I use Avada's owner's portal. It's so easy; they always get back to me before I even realize it. And if we need to jump on a call, I know the team will be happy and available to help instantly. I can't possibly describe how much stress that relieves knowing that they're on the ball and so quick to get back to us.
The best part? Knowing that someone is really taking care of my guests. I love reading their reviews and learning how they find everything easily, and their whole experience with my cabin was stress free... Not only does Avada's team answer all their requests quickly, but they also handle all of my inquiries quickly too. In the end, all guests leave with unforgettable memories. I bought my cabin for my use, but it makes me happy to share this wonderfully unique place with others. Thankfully, Avada helps me to do so without worries. They continually look for ways to improve and grow, never ceasing to amaze us in how driven they are. The team has quickly gone from work partners to being considered like family. That's priceless.
Avada Properties has proven to be one of the better revenue producers for owners in our market regarding overnight cabin rentals. As a realtor here who specializes in investment property that will have the ROI potential for clients, its crucial for me to have several exceptional references for owners who prefer to find a management company. When a few clients came to me about this company with their own experiences, and how they were receiving vastly larger net profits than with other management companies in our area previously, I had to get an understanding of what they were doing differently. It became quickly apparent to me this company was hyper focused on how to evolve with the market by keeping up with technology while utilizing the correct platforms to maximize profits. In addition, it is pleasing to see how they handle owners in aiding them to create as much uniqueness to their property, as well as giving life back into the cabin with any needed repairs prior to "going live" in order to reduce overall maintenance costs that can cripple an owner's revenue by having to provide credits for complaints from guests for unsatisfactory stays; they understand the value of keeping up with your property so everyone wins.
Avada's Success Blog:
Learn. Execute. Prosper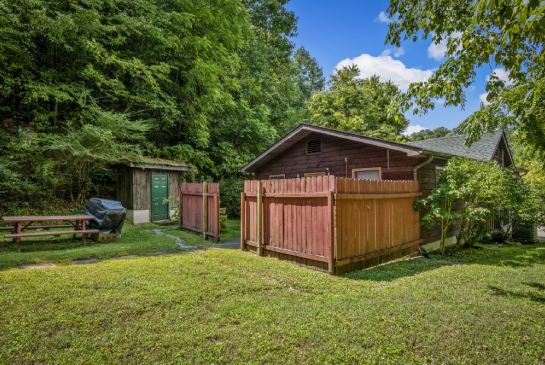 "Do I really need a property manager for my short-term rental?" This question is as old as the short-term rental industry itself. People wonder if they really need someone to take care of their cabins for them. The answer is… It depends. Are you a person with plenty of patience? Do you love hospitality? Are […]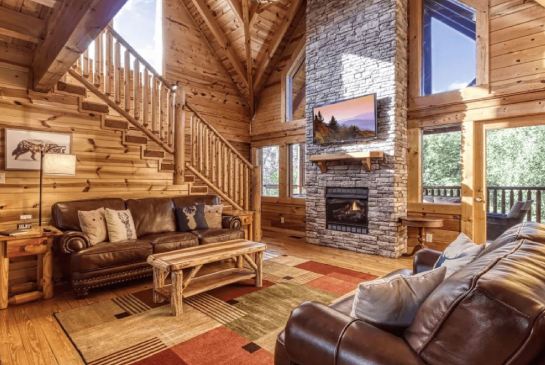 We've all heard that "a picture is worth a thousand words" and know it has some truth to it. As cabin property managers in the Gatlinburg / Pigeon Forge area, I've learned to take that old adage seriously! No matter how well-written your airbnb/vrbo listings are, photos are the first thing people look at when […]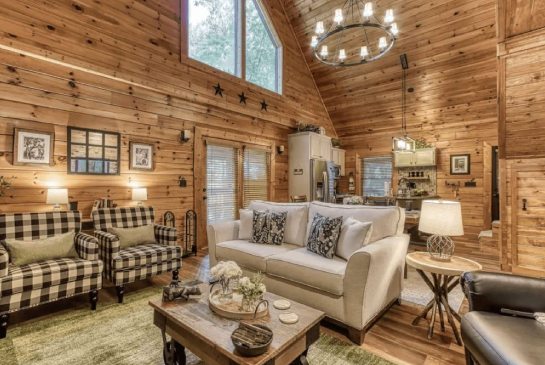 There's a common misconception among short term rental property owners that interior design is an unwanted expense that they can easily avoid. But think about it for a second… Suppose you're going on a vacation with your family or taking time for a workcation away from home. Would you rather stay in an airbnb/vrbo place […]
You do your thing. Leave the rest to us.
We'll explain the steps we take to beat the competition, optimize 
your vacation rental, and make it more profitable