EXPECT MORE FROM YOUR VACATION RENTAL
WITH OUR "HANDS OFF AND WORRY FREE" PROMISE AND INDUSTRY-LOW 20% MANAGEMENT FEE, YOUR PROPERTY WILL FINALLY BE THE INVESTMENT YOU'D HOPED FOR
EXPECT MORE FROM YOUR VACATION RENTAL
WITH OUR "HANDS OFF AND WORRY FREE" PROMISE AND INDUSTRY-LOW 20% MANAGEMENT FEE, YOUR PROPERTY WILL FINALLY BE THE INVESTMENT YOU'D HOPED FOR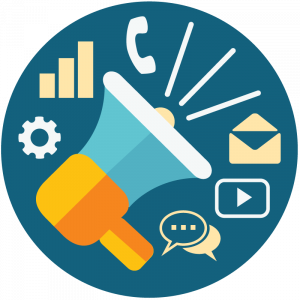 MAXIMUM EXPOSURE
Your property will be put in front of ideal renters wherever they may be -- Airbnb, VRBO, HomeAway, and others. With a background in SEO, we know what it takes to get bookings.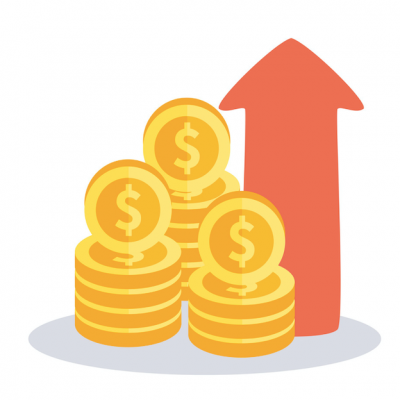 MORE MONEY GUARANTEED
We are so confident in our skills to make you money that we guarantee you'll make at least $2500 a year more than with your current property manager.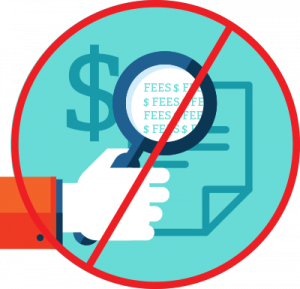 NO HIDDEN FEES
Our fees are "all-in", so no surprise charges. Regular maintenance (light bulbs, linen service, toiletries, etc.) ARE INCLUDED in our management fee and repairs are billed at a low hourly rate.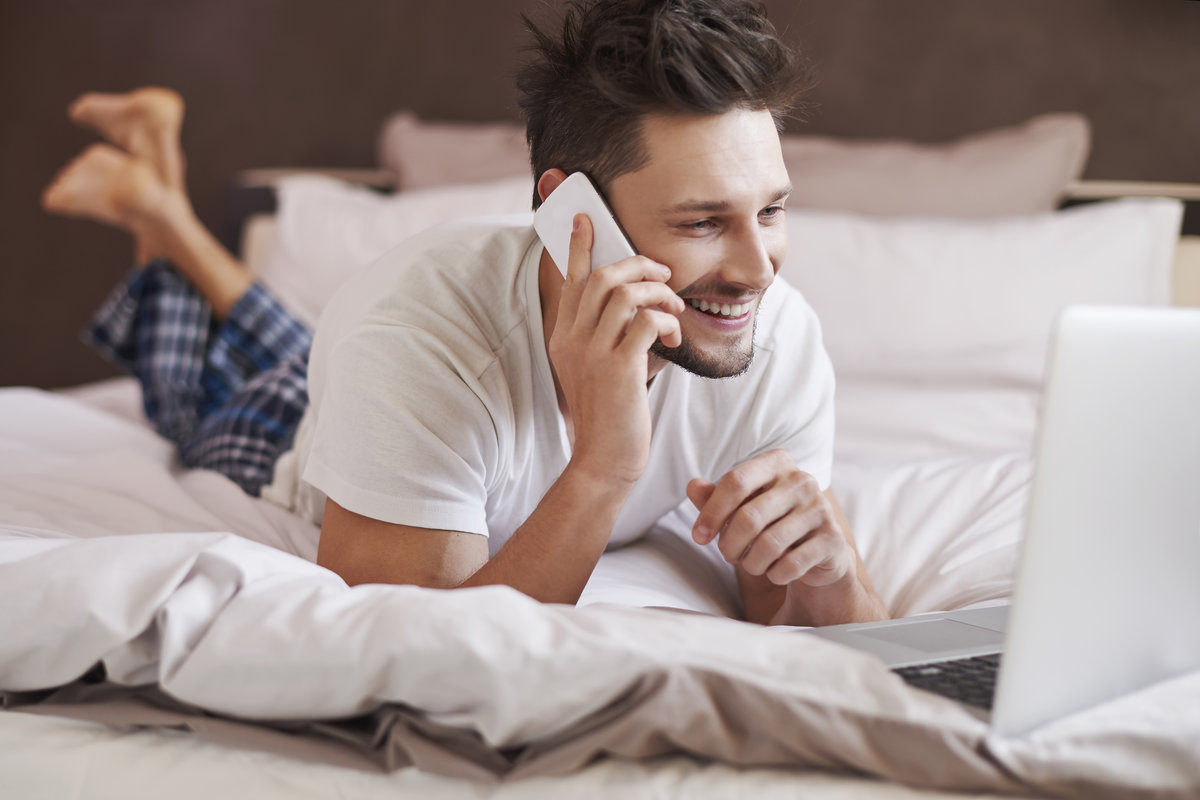 FULLY HANDS OFF & WORRY FREE
When we say fully hands off and worry free, we mean it.

We handle everything from marketing your property on the top listing sites to everyday guest communications to coordinating maintenance and repairs. We take care of it all! All you need to do is sit back and watch your investment (and bank account) grow.


INNOVATIVE MARKETING TACTICS

At Avada, we consistently surpass the established management companies using our innovative marketing tactics, hands-on management approach, and relentless focus on the guest experience. With our years of industry experience, we handle the entire vacation rental management process for you. We are fully turn-key including marketing (online listings, yield optimization), guest relations(pre/during/post communications) and operations (repairs and cleaning).
We do all of this for less than our competitors; the industry standard is a 30% property management fee while with Avada, you'll pay just 20%. This leaves you plenty of room for growth and profit.
DON'T JUST TAKE OUR WORD FOR IT
This cabin exceeded our expectations. It was so quaint and cozy and perfect for our honeymoon. Justin was great with communication and the book of surrounding things to do was great as well. We will be rebooking this summer for another vacation. Thanks again Justin!
This was an awesomely beautiful place and experience and my fiancé and I really truly enjoyed ourselves. We thank you very much this was a Valentine's Day special vacation we will cherish forever. The scenery was magically surreal.
I had a wonderful time and so did my family. That's perfect size cabin for my husband, I and my LO. Clean cabin with hot tubs. Justin is nice person. We did't have any concer. We had a Fabulous time!! We would like to come back again.
Perfect for a Romantic evening. First time experiencing an A jacuzzi tub in this place. Excellent choice.
This place is perfect! A great place to get away with a significant other. The host is on top of everything and responds very fast and kindly to anything! I would 100% recommend the cabin was the cleanest I've ever seen and it's beautiful inside and out. This is a place I will be staying again. The only thing I would recommend for someone staying here would be to bring water bottles and the mountain roads are very narrow so I wouldn't drive a large vehicle up there haha
Great weekend getaway!
The stay was amazing, I would recommend it to anybody
The place is very clean and located perfectly close and just a little away from the noise of the towns. It was a great stay for getting away and the kitchen was stocked with anything we needed to cook our own meals as well! Justin is quick to respond with any questions - I'd recommend it highly!
Loved the location! The cabin is wonderful but Justin's communication and hospitality is what really makes it 5 stars!
Our stay at the lazy bear lodge was disappointing. On the plus side, we've no complaints about the location or cleanliness. However, we were particularly disappointed with the kitchen amenities- make sure to bring your own coffee, baking foil and parchment paper! The cabin was also not heated when we arrived (much later than the check in time), but eventually heated that evening. Note the check in and checkout time before you make the reservation. Check in time is very late and check out time is very early! We did not note the 10 am checkout while making the reservation, and requested but were denied a slightly late checkout by the host though we checked out on a Sunday and the cabin did not have any same day reservation.
Amazing cabin! It was extremely clean and updated! Can't wait to go back!
Quiet, cozy cabin life. We didn't realize we would be right in the mountain, but were very excited when we realized. Close enough to Gatlinburg and Pigeon Forge to enjoy the day in either place. The hot tub provided a serene place to enjoy the sweet sounds of nature and the fireplace made it all the sweeter. We will definitely be back!!
We had a wonderful one night stay at this cozy cabin. There were just a few minor things as to why I marked it as an overall 4/5: It lacked a little privacy on the back deck where the hot tub is located as we were still able to see the neighbors beside of us, there was also a few trash items left on the back deck from the previous renters, and the bedroom fan did not work. We still had a great time and could see us coming back in the future!
The drive is a little scary but the cabin is well worth it !
Amazing stay...Justin is one of the best hosts ever. You will not be disappointed if you're looking for that escape yet close enough to everything within a quick drive.
Great Cabin Would most definitely will be coming back again!!
Cabin was beautiful , Great views. Justin was very responsive , provided us with plenty to do ! I highly recommend the island in Pigeon Forge. Cabin was also very clean and neat. GREAT STAY !!
We absolutely loved our stay here!! The cabin was so much cuter and cozier than we expected! The hot tub was amazing to come home to at the end of each day, and simple to handle. Everything was so clean and they had everything we needed to cook with (as we tried to eat in a lot of the time while here). I have to say, having open woods right in the backyard of the cabin was one of my favorite surprises! It made our mornings extra peaceful while we sat outside having our coffee. We loved everything about this trip and will 100% be back!
We had an excellent stay at this property. It was in a great location away from the traffic and quiet.
I was absolutely astounded at the cleanliness and warm welcoming! The place was sooo cozy and the perfect little weekend getaway. We will for sure be back!
The place looks to good to be true in the pictures... but it is exactly what it is! Justin's cabin is top to bottom the most fun place I've stayed in. Super clean, great WiFi, great television options and the hot tub is fantastic. You'd have to try to have a bad time here!
Romantic cozy cabin for two with comfortable king bed. Good restaurants for breakfast and lunch not far from cabin. Cabin had everything we needed and was close to town activities. The only complaint we had was the cleaning crew has severely overlooked dusting blinds, curtains, ceiling fans, cobwebs in windows and mold problem in bathroom/shower... We would not recommend this cabin to anyone with allergies to dust and mold unless these issues are addressed. Management should fix problems immediay when they are brought to their attention, instead of asking the guests if they would like it taken care of.
Great place with lots of amenities. Justin is very responsive. Great location as well! Highly recommend.
Lovely place! Had a great time and host was very accommodating and provided local activities to do!
Amazing location, Beautiful well stocked home. Look forward to coming back.
Great stay at the lazy bear cabin. We were just passing through and only stayed one night. We loved the place and plan to return.
If you are in search for a charming, comfortable, and private cabin for a retreat, look no further than the Cozy Bear Lodge! My husband and I loved our stay here after Christmas until New Year's Eve. When bad weather caused unpreventable events, the host was understanding, quick to respond, and rectified issues promptly. We are thankful that Justin is a great host! There are many unique features this cabin offers including a hot tub with a beautiful view, jacuzzi tub in the bedroom, pool table, and a record player. We adored this cozy cabin and truly look forward to our next stay!
Recommend 10/10! Justin's place was absolutely perfect! The location is great as it's close to both Pigeon Forge and Gatlinburg. But if you don't feeling like going anywhere there's plenty to do at the cabin itself! We spent 2 of our nights just staying in enjoying the pool table and the jacuzzi tub. Also, door dash delivers so we really didn't have to go out at all. The cabin was clean and exceeded our expectations. We had the most perfect stay and we definitely will be back!
If your looking for a great weekend get away with your loved one come here! You won't be disappointed! We stayed for 3 days and absolutely loved it. It felt like home away from home. We look forward to coming back to this nice little cabin.
Wonderful place with fabulous amenities! Can't wait to go back! My first Airbnb experience ... and it was great!
The cabin was great and clean , there was a Christmas tree which was very nice ! But we didn't have enough sheets and duvets for the two sofa beds , we had a mouse the first night inside the bedroom and it's really cold downstairs in the bedroom. Great communication with the owner at the beginning but when we had some issues he didn't fix any of them...I know it was Christmas and there was snow everywhere but anyway I think for the price we paid , it should have been much better !!
Justin's cabin was perfect for a getaway in the mountains. It snowed quite a bit on our stay and he was very helpful in giving us a couple extra hours to allow the snow to melt before we had to checkout. We loved it. Very cozy, hot tub was great, and we had everything we needed to unplug and relax. Would stay again for sure! Highly recommend!
Perfect location !!!!! Very close to Pigeon forge and Gatlinburg . The Cabin has an Amazing view and very private !!!! Extremely clean and Justin was awesome ! I had some questions upon arrival and within 10 minutes he texted me back !!!! I would definitely be back to this cabin it was just perfect for my family of 4 !!!! The cabin has all that you need to have a great time !!!!!
Great location. Clean and tidy. Nice cabin for a mini vacation.
Because of a snowstorm, my overnight backpacking trip became a cabin and day hiking adventure. This cabin was perfectly cozy and not at all cramped for a single alone time trip or couples getaway. Wonderful experience hiking all day through the snow in the Smokies and coming back to a hot tub and fireplace. Great location, great check in experience. Will always try to book this place first on future trips.
Beautiful and tucked away in the mountains.
This was such a wonderful little getaway! It located in just the right spot between Gatlinburg and Pigeon Forge, which makes everything so convenient! Grub hub knew where to find us the nights we didn't want to eat out, and it was easy to figure out how to navigate the area after the first couple of days. We had a really great time exploring the surrounding areas and strip throughout the day, and coming back to the cabin at night felt just like coming home! The hosts are very quick to respond if you have any concerns or needs and are very, very polite! We're definitely booking with these guys again! 10/10 would do it again!!
The cabin is quiet and peaceful. It's away from the city, but close enough if you're looking for more touristy things. We enjoyed watching the turkeys off the of back porch. Very relaxing.
We celebrated our 5th wedding anniversary at this beautiful romantic cabin with our 3 year old daughter! Let me tell you, the house is super amazing and gorgeous. The pictures definitely don't do justice to the place. It's a lot more beautiful in person than what you to see in pictures. We just didn't want to leave the cabin, it's so cozy and so beautiful with a pool table, Muticade game machine (yes your read it right), Hot tub, Jacuzzi in the bedroom! Its like a dream cottage! Justin is really a super amazing host! He sent us a list of things we could do near and around the place. That was really thoughtful of him. The view from the house is really nice with all the possible amenities! we are definitely going to come back again and stay a bit longer next time!
This place was beautiful! Absolutely perfect for my husband and myself. You're close enough to other cabins that you don't feel horror movie-ish, but it's also super peaceful and feels very private.
Perfect Mountain Getaway! Justin's cabin was the perfect choice for a peaceful and safe holiday escape for my little family. It comes with all the essentials plus some lovely extras. Fully stocked kitchen (we prepared all of our meals), super comfy bed and furniture, beautiful view, hot tub (much appreciated after a day of hiking!) and so clean! Be sure to pick up firewood on your way in so that you can enjoy the fireplace. Justin even had holiday decorations up, so it was extra cozy and festive. Thank you Justin! You're an incredible host.
Amazing place with amazing views and very clean!
Cozy place, warm and welcoming host. Will definitely return.
The cabin was great! Very clean... Justin was a wonderful host that communicated very well made our stay easy.
Justin's place was more than we expected!!!!! Gorgeous little cabin nestled in the mountains with tons of privacy and lots of amenities. The perfect spot for our 15 yr Anniversary. Very clean and so beautiful ❤️ Would recommend to anyone and will definitely use again on our next mountain trip.
My wife and I stayed here for our honeymoon and had a lovely time! We enjoyed relaxing in the hot tub after hiking and slept like babies in the big, cozy bed! 10/10 would stay again!
The cabin was beautiful and so clean! Justin was an amazing host, the hospitality was unbeatable and he is super helpful with info for the area! The hot tub was perfect for a cool evening, the bed is so comfy, and it is seriously the best place to get away and just relax. The drive through the mountains is beautiful but if you aren't familiar with it I highly suggest arriving during daylight. The turn into the driveway is super sharp and at night it was a little unnerving lol. We couldn't have asked for a better cabin, host, and short getaway during this covid nightmare.
This was a great little cabin to get away for a weekend as a couple. The hot tub was warm and great for relaxing. The only thing I would add is that the bedroom has high uncovered windows, so sleeping in wasn't an option on sunny days.
Lovely cabin.
This property is fun and private! One neighbor right across and one below but overall pretty quiet! Loved the hot tub and the video game arcade! Comes with everything! Pool table was a nice touch! Comfy bed! Could use some air freshener but overall a 5 Stars! We loved it and will be back!
Justin's cabin was a wonderful place to stay in a fantastic location. He was a great host and responded immediately to questions. We would definitely go back!
Justin's cabin is the perfect place for a weekend getaway!! I took my wife here for her 30th Birthday to celebrate and it was perfect! The hot tub and jacuzzi tub were great to relax and unwind in. The bed and couches are so comfortable to lay around and watch your favorite shows on Netflix and Amazon. What we enjoyed the most was how secluded and quiet that the cabin was. It was perfect for getting away to relax and clear our minds. I would highly recommend this place to anyone. Justin is a great host and always quick to respond. We will definitely be back to visit Cozy Bear Cabin again!!
My wife come to the area once a year and Justin made our stay amazing. The cabin is easy to find. Parking is tight so be prepared for that but it's not bad. Hot tub is on the front porch and the front door lock does lock automatically which we did not know. Overall our stay was great!
Cute secluded cabin. There was a dead scorpion on the stairwell with lots of dust upon arrival. Dishes were dirty and ice had dirt in it. Downstairs smelled like a used gym bag and body odor. There was hair in the shower before we used it. Good location if looking for a weekend getaway but disappointed with cleanliness.
You can expect to enjoy a peaceful, relaxing time in this cabin, away from the busyness of everyday life, while still being close enough to enjoy restaurants and businesses in the surrounding Wears Valley, Pigeon Forge, and Gatlinburg areas.
Cabin was perfect for my wife and I's getaway. It was very secluded, yet perfect for us being able to go to either Gatlinburg or Pigeon Forge in a short amount of time. Justin was very attentive and helpful throughout our stay. We would highly recommend if your looking for a nice cabin.
The cabin was fabulous! You can't beat the location. Quick access to the park. Easy to get to yet secluded enough for a quiet atmosphere. Easy access to park, Pigeon Forge and Gatlinburg. Loved the wood burning fireplace, be sure to pick up some firewood. You can purchase firewood from Knockout Firewood in Wears Valley. The stone tub and shower add a uniqueness we've never seen. I highly recommend this cabin, especially for couples. Justin is a great host and very timely getting back to you.
The cabin was very clean and comfortable. I appreciated having the washer/dryer available. The location was far enough away from town to feel like a true getaway, but it was also nice to have the other cabins around. Overall, the cabin was the perfect place to relax and I would definitely consider visiting again in the future.
The cabin overall was cute and had a cozy feel to it. The outside jacuzzi was wonderful after a hike or being in town all day. We had some cleaning issues that we addressed to the owner. Overall not a bad experience with the cabin itself. Hopefully the owner took note of our issues and fixed them for future guests. We did get to see big turkeys walking up our road!
Perfect getaway!
What a great getaway! Beautiful cabin in very secluded wooded mountainside. Lots to do just a short (winding road) drive to all attractions. Hot tub was a great way to relax in the evening with a drink.
This cabin is in a great location and is very well appointed with everything you'll need (pots, pans, etc). Really enjoyed the hot tub and fireplace. Be sure to grab some firewood on your way to the cabin. Justin was very responsive whenever I reached out. Highly recommend!
This cabin was the best I've ever stayed in, it was so cute and cozy. We've been traveling through a couple states and they were thoughtful enough to leave us a tide pod! Justin was such a hospitable and thoughtful host and I definitely recommend this cabin to anyone. We will be back soon!:)
Fantastic place to stay in the Smokies. This cabin was perfect and we throughly enjoyed our honeymoon here. Justin was great and everything was exactly as the other glowing reviews stated. Highly recommended!
The pictures of this cabin do not do it justice! Justin and Kari have made this place as comfortable as possible, it felt just like home. They are very responsive if you have any questions, concerns or comments. We came up to the smokies to get married and spend our honeymoon, and their cabin was the perfect place to do that! The king size bed is probably the most comfortable bed we've ever slept in. We slept like rocks haha. It's a short drive down the mountain from the main cities. 10/10 would recommend this place and we definitely plan on coming back!

What a beautiful cabin. We really enjoyed our stay at the Cozy Bear. The drive up To the cabin was a little nerve-racking for us flatland Indiana folk. But after the second day we felt much more comfortable. Hot tub was very enjoyable. I got up every morning made a glass of hot chocolate and enjoyed the sound of nature in the hot tub. We thought the bed was very comfortable. Justin was great host. Our cabin was even ready to go 3 hours early.
This place was amazing! We are definitely coming back!
Thanks for letting us stay at the Cozy Bear's. It was an amazing experience. Everything is so thoughtfully put together.
My husband and I just celebrated our 2nd wedding anniversary here in the Smokey's. This cabin was great! It has everything you are looking for I promise.
My boyfriend and I had a great experience at Justin's place this weekend! My absolute favorite part was the Prince vinyl record and record player—this was a great surprise and a lot of fun! We also enjoyed the fact that Justin already had the tv logged into Netflix, which was very convenient and saved us from having to dig in our emails for our own login credentials. We made dinner one night, and I appreciated that the cabin had all of the pots, pans, and utensils that we needed. The cabin was clean and very quiet so we had a nice weekend getaway. As a host, Justin did an outstanding job! He created and sent a guide for things to do in Pigeon Forge and Gatlinburg. Justin was very responsive, and it was easy to communicate with him. He truly cared about taking care of our needs!
A+
Great location, between Pigeon Forge and Gatlinburg. Clean, comfortable and inviting.
This place was great and in a very convenient location! Very cozy, inviting and private spot to stay and relax. The hot tub is always a great touch when it comes to staying in the mountains, so we really enjoyed that. The bed/pillows were super comfy too, so we very much looked forward to cozying up at the end of a long day of activities. Aside from the cabin, Justin was FANTASTIC with responses and letting us know when our cabin was ready, early! We had a little trouble getting the fire stick to work the first night (figured out all it took was unplugging and plugging it back in ) and Justin offered to send someone out to set it up. We overall had a fantastic stay! Definitely recommend staying at this location
Amazing location and cabin
My brand new husband and I came here as the first stop on our honeymoon. Justin was immediate in all his responses and provided literal books of information on places to go. While here, we went to Anakeesta, Cade's Cove, Clingmans Dome, Harry's Crab House and Cheddars. My absolute favorite part of this trip was hitting the Incredible Christmas Place. If you like the holidays in the slightest I recommend stopping. It is a must see spot. The house was clean and very nicely decorated. Bed was SO comfy...hot tub in great condition and waiting for us after long days of adventuring. Would recommend it to anyone looking for a relaxing vacation away from the chaos but not too far away 😉
very quiet relaxing stay ive had in a long time would stay again
This is a beautiful cabin in a very nice spot. Looking down the hill off of both patios. Hot tub on the patio Was amazing. Patio outside the bedroom for morning coffee. Everything about the place was great, will definitely look for this place next time we vacation to the smokies! Thanks
A beautiful location close enough to the Smokies yet secluded and quiet, away from the traffic and crowds. We liked the rustic style and comfort.
This was our second time visiting the Smokys. Previously we stayed near Gatlinburg and we just wanted to hike. This cabin is absolutely perfect as it is on the other side with a park entrance not more than 2 miles away. Absolutely beautiful and stunning scenery and location. Private and clean. Justin was awesome with local tips and communication. Highly recommend and can't wait to come back!
Great location and beautiful cabin. Loved it and hope to return soon.

We loved our stay at Justin's cabin. It was modern yet cozy, and most importantly, it was sparkling clean (just as advertised) making it the perfect getaway place during the pandemic. Location-wise, it was perfect. The cabin was located in an area that was tranquil, serene, and beautiful. That said, we were still close enough to other cabins where it didn't feel like we were on the scene of a horror movie. It was also only a short drive away from Gatlinburg and the national park entrance. Justin was an excellent host and super responsive to all of our questions. The amenities were great. The kitchen was fully stocked. Cabin was stocked with toilet paper, paper towels, and other miscellaneous cleaning supplies. Having a gas grill with left over propane in the tank was also very clutch. Having the pool table and the hot tub were also nice added bonuses after some long days of hiking. Thank you Justin! We enjoyed every minute and would highly recommend the cozy bear cabin to anyone thinking about taking a trip to Gatlinburg either during or hopefully after this pandemic is over!
Had a great time staying at the cabin. Everything was as expected, if not better. The place was very clean and would recommend to anyone!
25th Anniversary Trip and we couldn't have asked for a better place to stay. From a quiet morning coffee on the deck to a hot tub soak after a long day hiking and shopping, everything was wonderful! Great location, wonderfully decorated and equipped cabin! Thanks!
Justin was incredible he was friendly and communicated. I could not figure out the door code even though he sent it to me haha. He was extremely calm and nice about the situation and even called on his personal line to ensure I was okay and had made it inside. The Cabin is beautiful !!!!! No doubt about it and the location was wonderful just be careful if your driving through the mountain early there is fog and it can get scary. Guess that's why they call it the Smokey mountains haha.
The cabin was perfect for the two of us. It was clean, tidy and we loved the personal touches that Justin left. We will definitely be back!
Place is in perfect location! Quick responses and the nothing to complain about!
Directions were accurate and check in was easy. The cabin was very clean and in a great location. We had everything we needed for a great stay!
Great location to anything you want to do in Gatlinburg or Pigeon Forge. Super close to Great Smoky Mountain National Park. Cabin was super cozy and bed was so comfortable. Was able to do some cooking, laundry and Netflix and chill at the end of a busy day. We enjoyed a hike in the park, Anakeesta, skylift, and Gatlinburg "space needle." Host is attentive and responsive, and really seems to care about making a positive experience. Highly recommend.
Had a great stay! Very clean cabin planning to return again. Highly recommended.
Beautiful place! Scenery gorgeous! A must place to stay! We will be back.
This cabin was so cute, and cozy! I would highly recommend it for a couple seeking a nice getaway!
We loved our time at this cozy cabin in the Smoky's and will definitely be back! It was very clean and comfortable. We really enjoyed the hot tub and pool table! It was not a far drive from town but far enough away that we felt like we were secluded in the mountains. No complaints! Justin was very accommodating and communicative. We are already planning our next trip!
Everything was clean and stylish. Check in was easy and fast. The location is amazing.
Our stay was wonderful. The amenities were just what was needed and the cabin was easy to find, clean and we'll decorated. The local tips were helpful and the timelines of responses really made a difference in our stay.
Great cabin in a quiet, private area yet convenient to Pigeon Forge, Gatlinburg and the National Park! All amenities were thought of to make our stay easy and comfortable. The host is great as well, available and responsive if needed. We hIghly recommend this cozy cabin!
Justin was very accommodating & helped us with checking in early. The place was sparkling clean and had a cozy feel to it. I would recommend this place to anyone who wants to visit!
My wife and I really enjoyed our 4 night stay, Justin was very prompt with responses and provided a lot of information about things to do in the area. Cabin was as advertised and we would definitely stay on future trips.
This is a very cute cabin located far enough out in the woods to feel private and secluded but close enough that you can easily get to anywhere you could possibly want to check out! It's absolutely perfect for a couples getaway!
Very nice cabin and extremely clean. Perfect getaway cabin for 2.
Justin hospitality was AWESOME, I wish all owners took pride in their customer service and property the same way as him. The cabin was home away from home. We were a family of 4 and the cabin was fine for us. I will definitely stay again with no kids. Sharing the TV was the only issue we had but with the other amenities we were able to improvise. We enjoyed our stay.
"When Evolve told me they couldn't guarantee more than 90k for my cabin and [the cabin management company] said they couldn't break 110k, Avada was able to generate over 120k in 2019. And that is BEFORE the hefty 30% cabin management fees the established players typically charge. Imagine how happy I felt when I saw an extra $2,000/month from my cabin investment!"


KAROLYN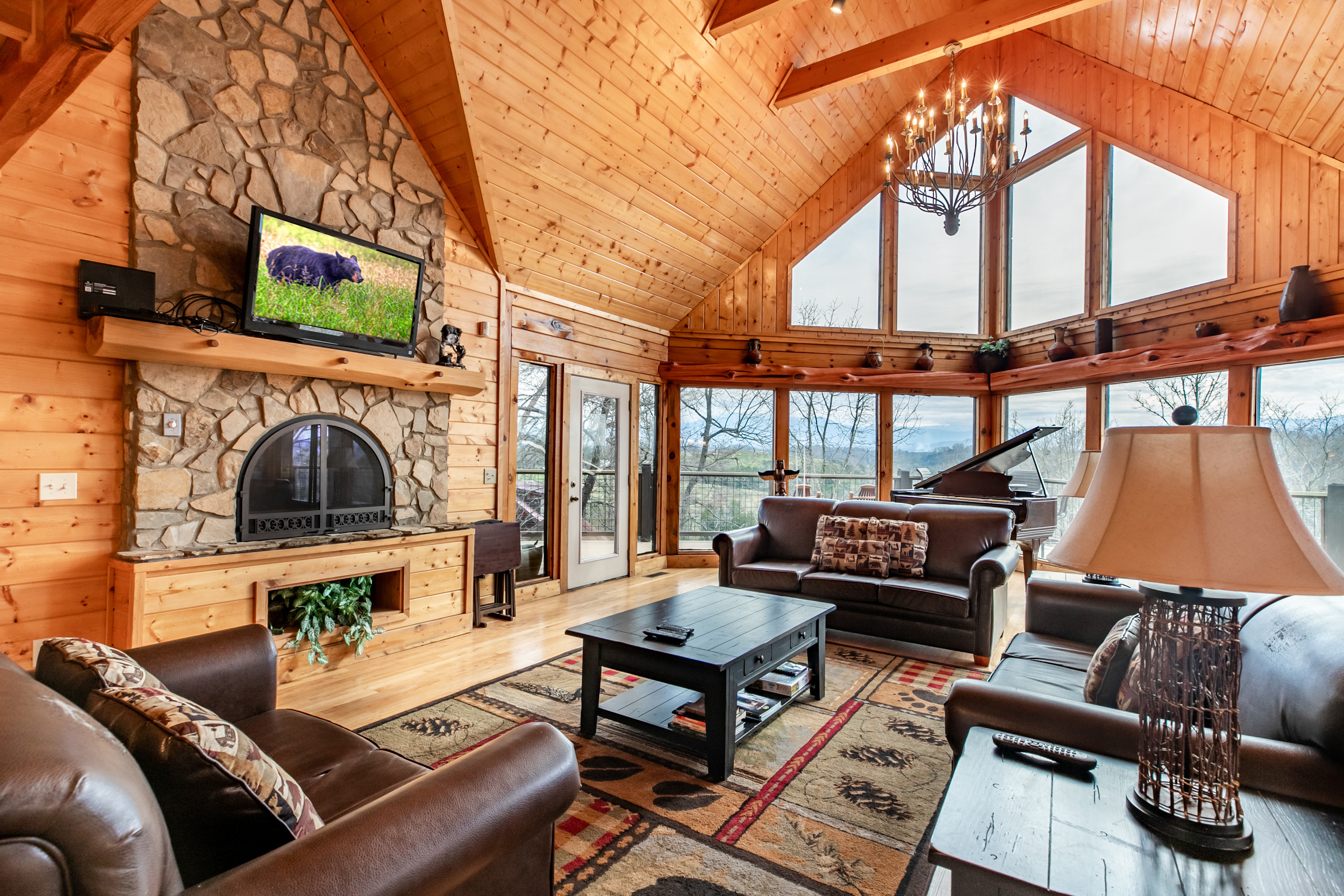 MAKE YOUR PROPERTY RENTAL DREAMS COME TRUE
Do you have a property in the Smoky Mountains (Gatlinburg, Pigeon Forge, Sevierville) that you want better results with? 
Most management companies will nickel and dime you on every little aspect of managing your property. Even those that claim to be "all-inclusive" typically slip in hidden fees like charging guests "booking fees" you don't see or billing you a monthly "maintenance fee". Avada is different.
Our 20% management fee includes everything to run your rental. We won't bill you for extra things and there will never be any surprise charges. What you see is what you get. Our fee covers marketing, guest relations, property management and necessity replacements (air filters, light bulbs, etc.) Any necessary repairs are billed at a low hourly rate.
No surprise bills. Ever.
We'll put your property front and center across all of the major vacation rental websites. This means you'll never miss a chance for a booking nor will you have to pick and choose which websites you want to be advertised on.  We don't charge extra for additional website listings.
We'll also focus heavily on which websites provide the most traffic for your rental. If your property has more of what Airbnb guests are after, we'll dedicate more of our time to making sure these guests see you.
And as you have vacancies, we'll add in specials so you get the traffic bump and corresponding bookings.
HANDS OFF AND WORRY FREE PROPERTY MANAGEMENT

A lot of property management groups promise turn-key management, but very few can deliver.  Either they'll nickle and dime you ever month (destroying your profit) or they'll skip over regular maintenance which leaves your rental in horrible shape after a year or two of use.
Avada is different. We take care of everything associated with your property AND we treat it as if it was our own.  We'll handle your guests in all aspects ranging from pre-booking questions to properly responding to positive (and negative) feedback. And with our skilled local crews, we can handle same day turns, identifying necessary repairs and coordinating them between bookings. 
All that's required to get started is to do a quick 10-minute kickoff call.  We'll handle everything else.  All you need to do is sit back, relax, and watch your investment show the returns you're expecting.
YOUR PROPERTY WILL BE MARKETED ON SITES INCLUDING
As industry leaders, we know exactly what local guests expect in and from their cabin rentals. We know what features you absolutely must have and what is simply a "nice to have". This means that we'll be able to provide guests not only with what they want, but we'll save you money by cutting out the amenities they don't appreciate.
We're constantly checking the latest trends to make sure that you're staying current, while avoiding extra costs that won't net you extra profit.
This is just one of the many ways that we're devoted to maximizing your profits.
One of the biggest things that property owners worry about is security — and for good reason.
In order to ease this concern, we install smart locks on all of our properties. Each guest gets a unique code that only works during his or her stay.  This keeps your property secure both during and after guest stays.
Another benefit is that your cleaners and other staff are only given limited access when they need to be there which further assures your guests' privacy and security.
REGULAR MAINTENANCE AT NO ADDITIONAL CHARGE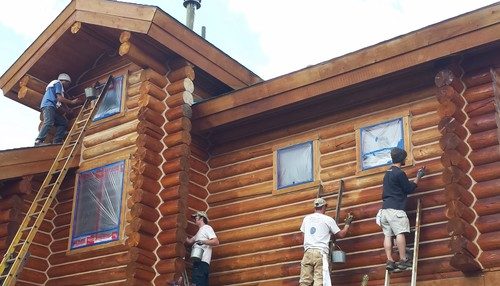 Did you know that property management companies typically charge you for things like replacement air filters, remote control batteries, light bulbs, trash bags, and more? Not only will this really eat into your profit, but it also might come as a surprise when you get the bill. You'd think that since many of these guys are charging 30% for their services, these necessities would already be included in their fee – but you'd be wrong.
Avada is different. We won't send you a separate bill for these things; it's already included in our monthly management fee. So no need to budget for hidden costs, we've got them and you covered.
OUR EXPERTS DO THE REPAIRS
Our local staff is composed of experts that have seen and repaired hundreds of cabins over the years. They'll make sure that your investment is kept in tip-top shape. 
Clogged drain? Our staff can take care of that for you. Guest broke a window or appliance? We have that covered too.  Both minor and major repairs are simply billed at a low hourly rate and deducted from your monthly payment. 
YOUR PROPERTY IS WHERE IT NEEDS TO BE
To maximize your exposure, we list your cabin on all of the top booking sites. We know them inside and out and over time "SEO" your listing so it gets better results over time.
We have an amazing award-winning copywriter ready to make your rental sound like the magical place it can be and professional photographers who are able to take "WOW" photographs that make your property get noticed.
In short, we make sure your property is getting the attention it deserves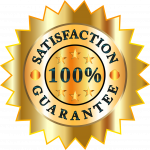 OUR GUARANTEE
When you switch from your existing property manager to Avada, we guarantee that you'll bring home at least $2,500 more than the previous year.
We're so confident that you'll make more with us (and be happier!) that if we fail to deliver, we'll refund the difference, up to the full amount of our management fee.
WE BELIEVE IN EARNING YOUR BUSINESS FOR LIFE

At Avada, we truly believe in earning your business for life. And while we would absolutely love to be your go-to property management group for your entire vacation rental portfolio, we understand that this is a privilege that's earned. So you won't find any long-term contracts or waivers that force you to use our services for X amount of time. This means that you can part ways with us at any point of time- just give us a heads up so that we can honor any pre-existing reservations that have been already made.
We also firmly believe that owning a vacation rental shouldn't cost you a small fortune nor should it leave with you a splitting headache or take away from your free time. This is why we take an all-hands on deck approach and why we charge less than half of what our competitors are charging. We want to help you succeed and we want to make sure that all of your vacation rental dreams come true. You should spend your time enjoying the rewards and benefits of vacation property ownership, not stressing over the challenges. Leave that to us!
As an added bonus, we won't bar you from enjoying your own vacation home. There's no limit to the number of nights that you can stay, so if you want to enjoy a beautiful misty morning in the Smoky Mountains for the summer with your family, then book away! We'll even clean up after you and get the cabin ready for the next guest.